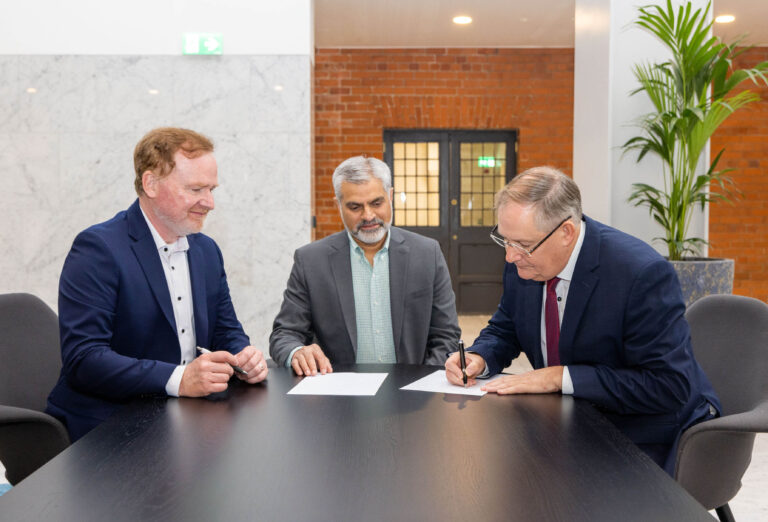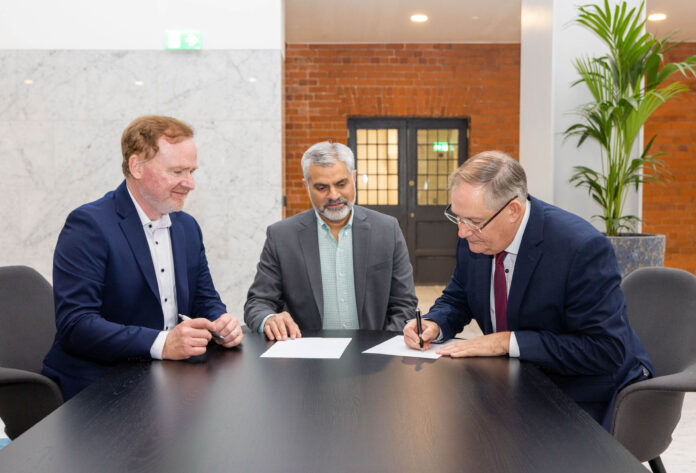 TO MARK the first anniversary of the opening of its global Research and Development hub at the National Technology Park in Limerick, Legato Health Technologies has joined forces with the local Treaty United soccer club to open an academy under-age players.
The Treaty United Legato Academy will operate as a centre of excellence for the development of young League of Ireland female and male talent in the city and wider Mid West region.
The academy works with boys' teams for the U-14, U15, U-17 and U-19 grades and girls for the U-17 and U-19 grades, all of which compete in League of Ireland. Despite being just two years old, it is already delivering green shoots for football in Limerick, with the girls' U-17 team winning the League of Ireland title and the addition of a U-19 girl's squad for next season.
The Legato research and development hub has already hired 145 highly skilled workers, and intends to grow numbers to 200 over the next twelve months. Through the development of AI and data analytics solutions, the Limerick hub will play a key role in identifying interventions that will enable people to live healthier and longer lives.
Legato Country Head for Ireland John Patrick Shaw said that the Treaty United partnership was a perfect fit for two organisations with growth ambitions.
"Legato is all about transforming people's lives through positive health interventions and we see this partnership with Treaty United as a perfect fit for us because they are also transforming lives by helping young people reach their sporting potential.
"They have put Limerick back on the League of Ireland map and are building for the future with this academy. We are impressed by their ambition, focus and commitment to Limerick, as well as their achievements for such a young club. We're looking forward to becoming their biggest fans and helping them to continue this exciting journey."
Treaty United Chairman and co-founder Conn Murray said that the announcement is a timely boost for the club, coming at the end of another promising season.
"This is a really exciting moment for us as it bodes well for next year and beyond. Legato made contact with us and asked what they could do to support us and we felt that becoming title sponsors of our Academy would be an ideal partnership because both organisations are ambitious and very much in growth mode.
"Legato's 'Think Limitless' brand proposition is a concept we very much buy into that as what we are doing is trying to teach these young kids to 'think limitlessly', to follow their dreams and believe in themselves."
Mr Murray added: "When partners come on board you need to be satisfied that they are a good fit and Legato certainly is. We've every confidence that we are going to build something special here with our academy and Legato's support is a timely boost for that."