Tucked away in a cosy little lane on Foxs Bow, Melody is Limerick's best kept secret, but not for long more … it's unique ambience, along with a superb menu, and a wide variety of drinks makes it the ideal spot for get-togethers of all kinds.
Since Melody opened it's doors in 2020 the focus has always been on excellence.
Quality, care and meticulous attention to detail characterise the food, drink, music and service at Melody.
The venue has an exciting lineup of international DJs booked for this month.
Melody's Cian Frawley reports that getting this lineup together has been in their long term plans.
"It's been a long time coming but this festive season we've invited four of our favourite selectors to come play records in our humble little haven known as @melody.
"An international DJ will grace our booth every Thursday in December.
"We are pulling out all the stops for you to come and have a ball."
Lights will be low and the sound system will be turned up, so make no mistake – this is a party happening on Thursdays.
"To top it off the parties in Foxs Bow are free in with an offer of three beers for €12 along with sangria and cocktail deals. Thursday evenings in the treaty will be lit this Christmas."
This Thursday Kez Ym (japan, yore) is on the decks.
Kez released 'Precariat Picnic' this year. He describes the album as a kind of jazz funk project.
His DJ sets explore Afrobeat, fusion funk, Blue Note jazz, Wackies dub and Donny Hathaway concert recordings
You might want to book Friday off work! All kicks off from 7pm this Thursday 8.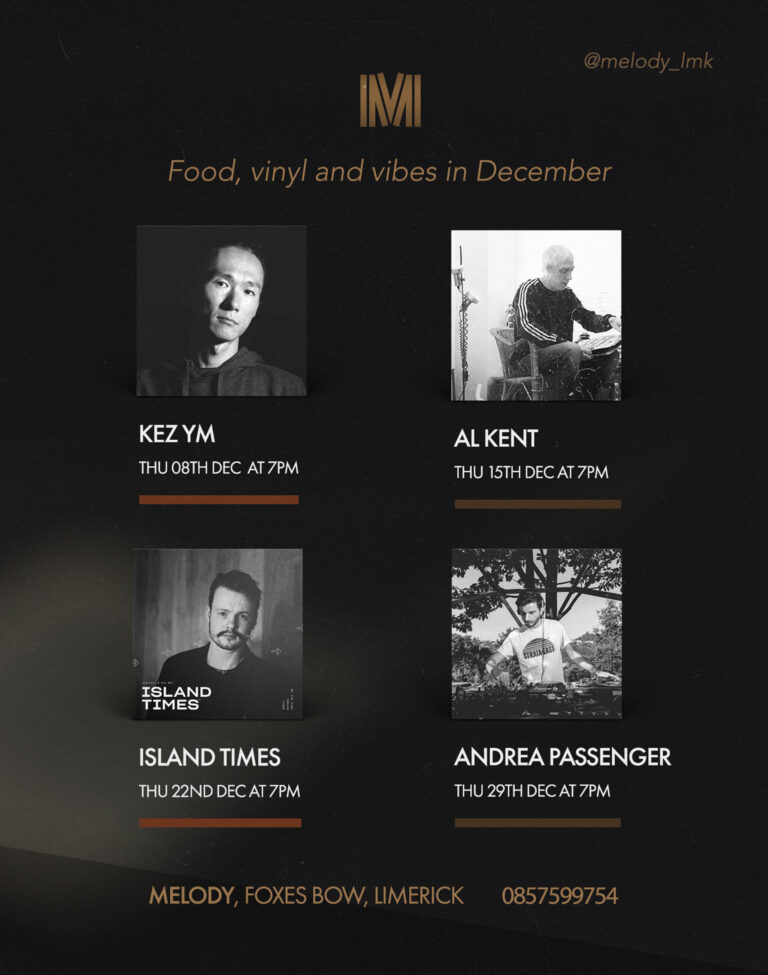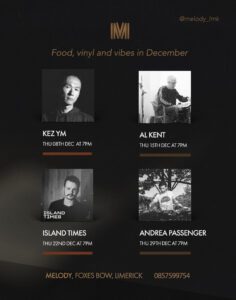 Looking forward to hearing Al Kent, Island Times, Andrea Passenger,in the coming weeks.
Dec 8th Kez Ym (japan, yore)
Dec 15th Al Kent (Scotland, Million dollar Disco)
Dec 22nd Island times(Mystic circles)
Dec 29th Andrea Passenger(Italy, Light touches)