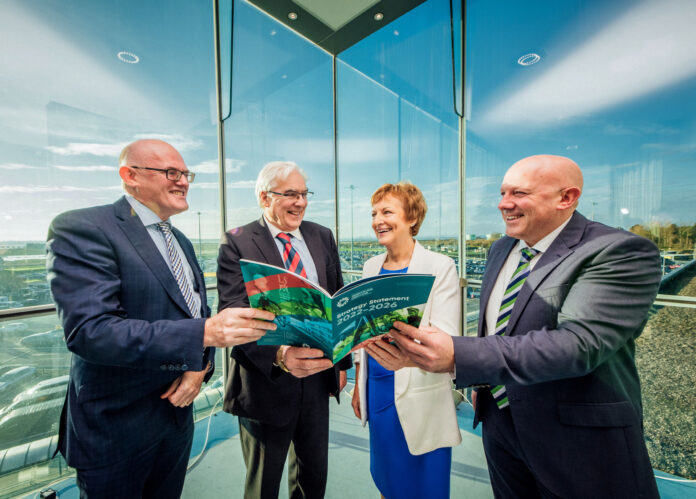 A NEW College of Further Education in Shannon, which will include a national centre of excellence for aviation, will form part of a €1billion investment by the Limerick and Clare Education and Training Board over the next five years.
Speaking at the strategy launch in Shannon earlier this week, Training Board chief executive George O'Callaghan said it would enhance the quality of learning and life in the region will focus on rebuilding communities, workforces and the economy in the wake of the Covid pandemic.
He explained that the €1billion investment would include an annual operating budget of over €170 million and an investment programme in excess of €150 million in new schools and campuses.
"Part of the investment programme will be the development of a multi-million euro new College of Further Education and Training campus in Shannon, incorporating a National Centre of Excellence for Aviation.
"Building on a vocational training commitment in Shannon that dates back over 50 years, the new campus will continue to progress highly successful links with our aviation partners both in the region and nationally.
"Our aircraft engine apprenticeship will also be expanded to include a helicopter engine apprenticeship," he added.
Director of Organisation Support and Development Shelagh Graham highlighted the significance of partnership in developing the new five-year plan.
"Central to the development of this Strategy Statement was a collaborative and partnership approach involving an extensive, remotely managed cross-sectoral consultation process.
"The significant staff engagement during the development of the strategy allowed us to embrace the opportunity to self-assess and analyse our role.
"This strategy sets out our commitment to deliver the highest possible standard of service to our partners and provide pathways to our education and training programmes, to our youth work and to the fulfilment of our statutory functions over the next five years," she added.