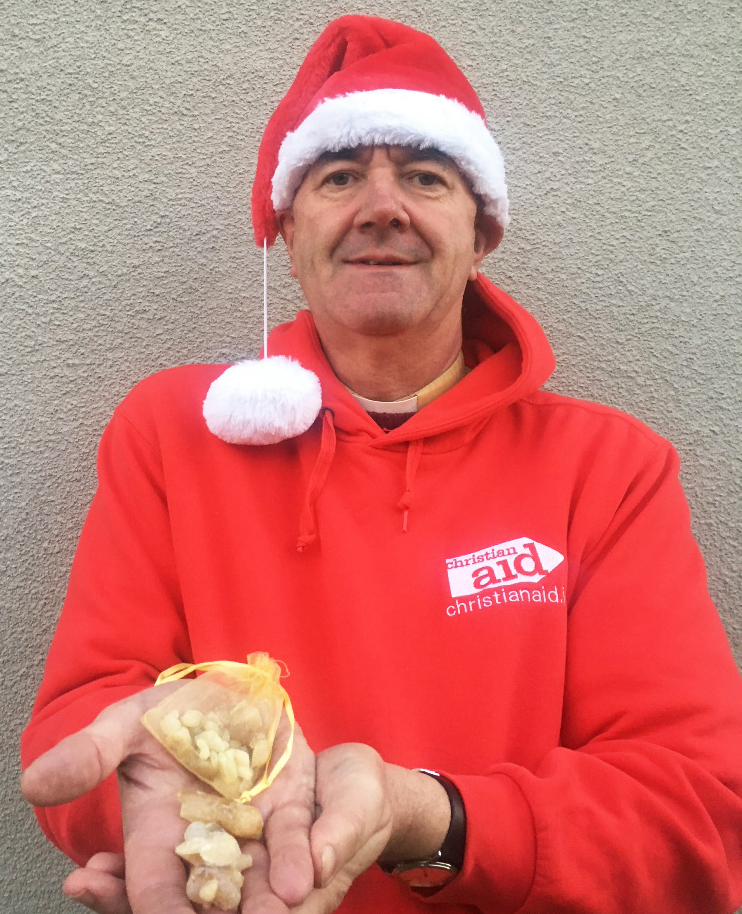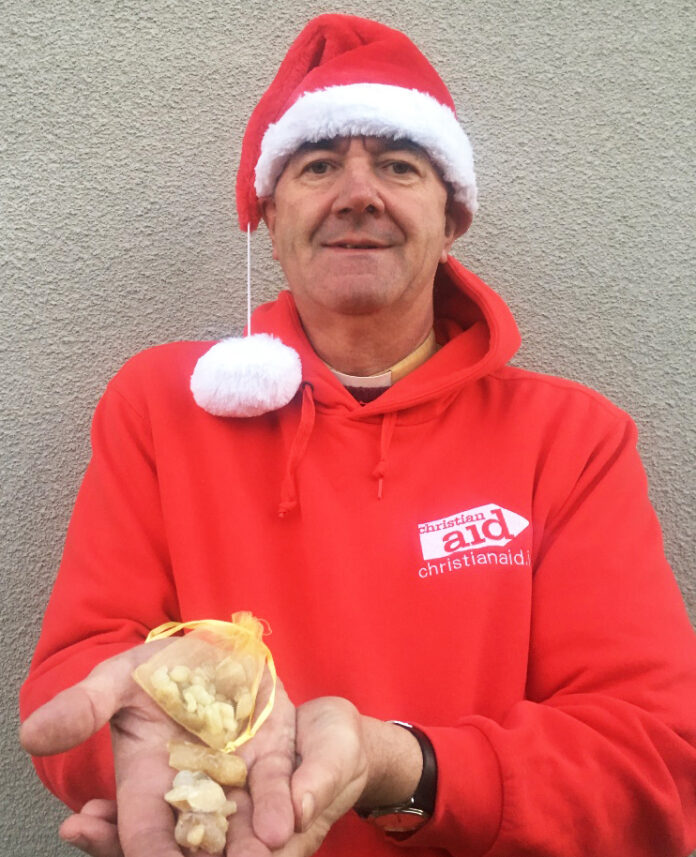 THE Church of Ireland Bishop of Limerick is raising awareness of the famine raging in Somalia, Ethiopia and Kenya by hanging a bag of frankincense on his Christmas tree.
The Right Rev Michael Burrows hopes his gesture of solidarity will also encourage people to support the work of Christian Aid Ireland as they respond to the severe drought in the Horn of Africa where more than 23 million people are starving after five failed rainy seasons.
Frankincense is a fragrant resin obtained from trees native to the Horn of Africa and is famous as one of the gifts given to the baby Jesus by the three wise men.
The severe conditions are being made worse by the climate crisis and the war in Ukraine which has caused food prices to rise and badly impacted grain exports to the region.
Christian Aid is helping over 300,000 people by repairing wells, handing out water purification kits, providing cash support, trucking water to drought-affected communities as well as providing fodder and veterinary medicine to keep valuable livestock alive.
In northern Kenya, Christian Aid is being supported by Irish Aid to help reach even more families impacted by the drought.
Christian Aid Ireland Chief Executive Rosamond Bennett thanked Bishop Burrows for raising awareness of the crisis.
Recalling her recent visit to the area, she said that in northern Kenya, the landscape was littered with animal carcasses.
"Weakened by hunger and thirst, the animals had died where they stood – goats and cattle mainly but even the camels, the ships of the desert, had succumbed to this harshest of droughts."
Bishop Burrows, who has been a supporter of Christian Aid throughout his ministry, moved to Limerick earlier this year to become the first bishop to head up the new amalgamated diocese of Tuam, Limerick and Killaloe which stretches from Sligo to Kerry.
He previously, served as Bishop of Cashel, Ferns and Ossory, based in Kilkenny.
Support Christian Aid's work here