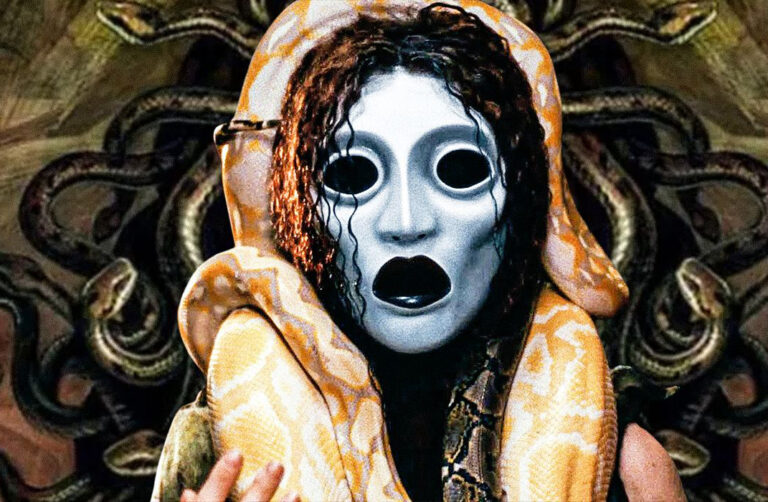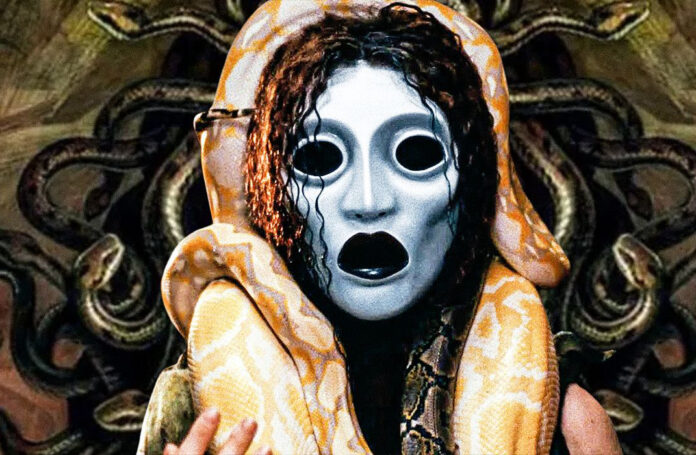 A WOUNDED Fawn is a grand and surrealist slasher film filled with hallucinatory imagery and fantasy-steeped themes.
Directed by Travis Stevens (Girl on the Third Floor, Jakob's Wife), it comes off as a Dario Argento-influenced violent crime thriller that oozes style and is veiled in Greek mythology to psychedelic effect.
Dark and delicious, the film also serves as a warning to anyone considering dipping their toes back into the murky depths of the dating pool. Because while there may be plenty of fish out there, you also need to be on the look out for the odd predatory shark searching for its next free lunch.
A Wounded Fawn tells the story of Meredith (Sarah Lind), a museum curator who is finally ready to go back on the dating scene after an abusive relationship that has left her emotionally scarred.
Coaxed by her friends to take a weekend trip with her new potential love interest Bruce (Josh Ruben), she decides to go out on a limb and give romance one last shot.
Bruce seems too good to be true. At first glance he is charming and attentive and seemingly harmless. He ticks all the right boxes, that is, of course, until they get to his art-deco woodland hideaway.
His home screams of good taste, success, and a soulful artistic streak that appeals to Meredith. But even before she has settled into their weekend love nest, voices from beyond the grave are screaming at her to run for her life.
You see, like many of the profiles on those dating apps, Bruce isn't all he is cracked up to be.
If he had been more honest on his dating profile, Meredith would know that she has gone out into the deep dark woods with a mentally unhinged serial killer whose idea of a good time is dismembering his paramours and prancing naked around the forest while burying them under the moonlight. You know, that old chestnut.
A Wounded Fawn, now on Shudder, is a wonderfully strange and unique slasher that sees the tables nicely turned to deliver a perversely bizarre and thoroughly memorable viewing experience.
(4/5)