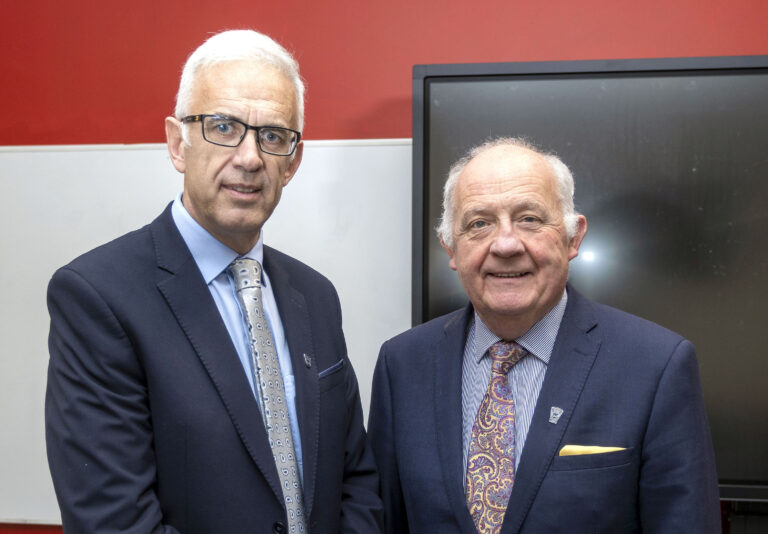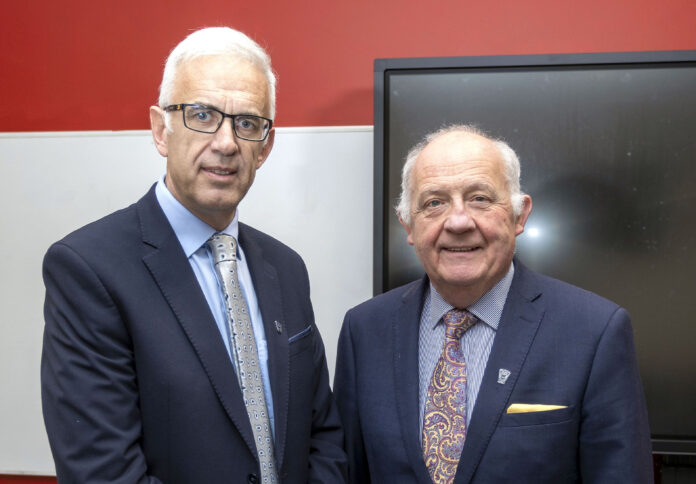 TRIBUTES have been paid to Dr Phillip Smyth, the outgoing head of University of Galway's Shannon College of Hotel Management, who has retired after 34 years service to the college.
Dr Smyth is succeeded by Adrian Sylver, who becomes the fifth Head of School in its 71-year history.
University of Galway President, Professor Ciarán Ó hÓgartaigh, said that Dr Smyth's legacy was the reputation for the quality of graduates who come through Shannon College of Hotel Management and work around the world.
"Our University values of respect, openness, excellence and sustainability are evident in the lived experience in Shannon but more so in the standards which the alumni bring with them on their careers. 
Dr Smyth joined Shannon College in 1988 after a career in the Defence Forces, with Army duties in border control, overseas and as a lecturer in the Military College. 
He successfully guided Shannon College of Hotel Management through three decades of immense change, from his start at the College with only four staff and 150 students, to the  institution it is today with more than 40 staff and  450 students.
He oversaw and contributed to important milestones including Shannon's integration within University of Galway, development of its own honours degree, extensive international placements, internationalisation of the student body, maintaining close alumni connections with the class patrons programme, and continuing Shannon's 100 per cent employment rate for undergraduates.
His successor Adrian Sylver said Dr Smyth's contribution to the  college and the hospitality and tourism sector over the last 34 years was immense. 
Dr Smyth said: "I have worked closely with Adrian Sylver for 16 years, and he has been my Deputy for the last five. He has the leadership skills and the drive to take Shannon College of Hotel Management to new heights.
"He is devoted to his students both educationally and personally and is deeply committed to maintaining our unique educational ethos."