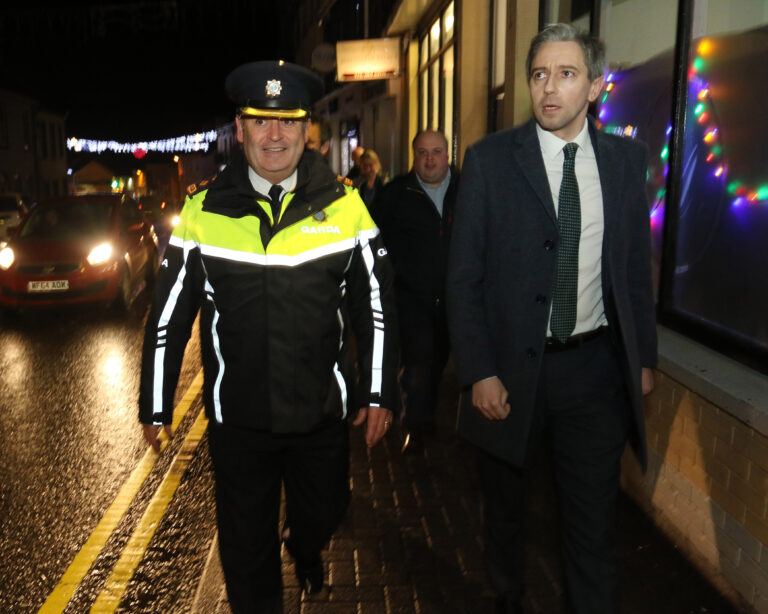 JUSTICE Minister Simon Harris walked the streets of Rathkeale yesterday evening in a show of solidarity with locals who called for more Gardaí on the beat to tackle  violent feuding in the town.
And he promised that any additional resources required by Gardaí in Rathkeale "would be forthcoming" to tackle feuding factions.
He added that those involved in such violence would be pursued by the State: "No part of this country is beyond the reach of the law," he declared.
He said some additional resources had already been provided to local Gardaí to help them keep a lid on rising tensions between rival factions in the town.
Minister Harris, who discussed the ongoing cycle of violence in Rathkeale with the head of the Limerick Garda Division, Chief Superintendent Derek Smart, has earlier said that scenes witnessed in the town on Monday were absolutely unacceptable.
The level of  violence was "abhorrent and will not be tolerated by An Garda Siochana".
He added that Rathkeale was a "proud town with great people in it".