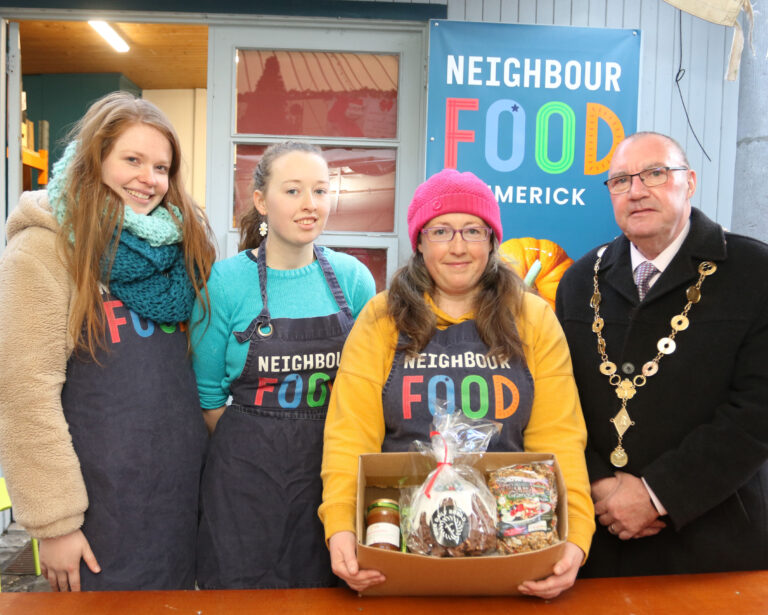 LIMERICK Mayor Francis Foley helped distribute over 300 Christmas hampers to local families in need in the run-in to the festive season.
Those who applied for the hampers through the Mayor's Fund collected their packs last Wednesday, which were stocked with quality local produce.
Traditionally this was the Mayor's "coal donation" but this year, for the second time, it was decided that hampers filled with local produce would help to support small local businesses with minimal impact on the environment.
This change was implemented for the first time last year under the mayorship of Cllr Daniel Butler.
The Neighbour Food Unit at the Limerick Milk Market supplied 250 hampers and the Urban Co-op added a further 50.
The hampers were funded by Limerick businesses again this year with any remaining funds to be distributed to local charities.
Thanking the businesses and companies who donated to the fund, Mayor Foley said it was great to see the people collecting their produce, thanks to those who put their hands in their pockets to help out at this time of the year.
"It is greatly appreciated by all those involved in the Mayor's fund," he added.