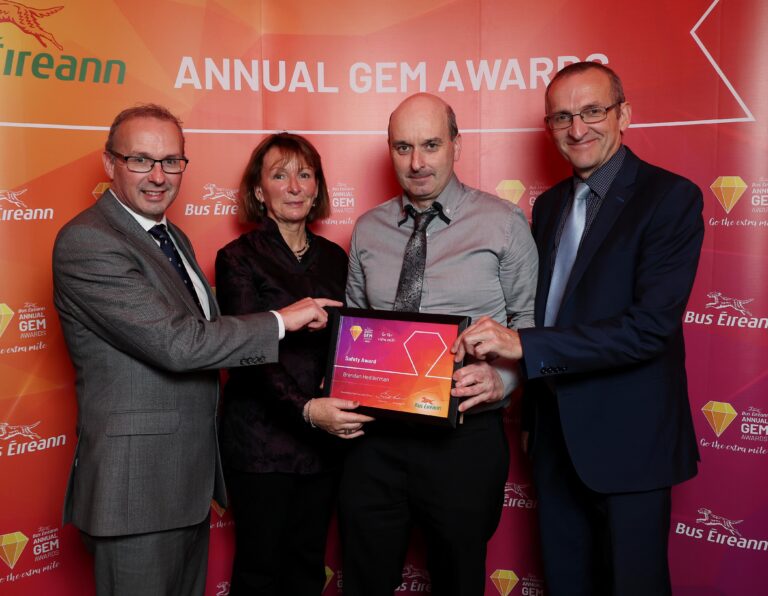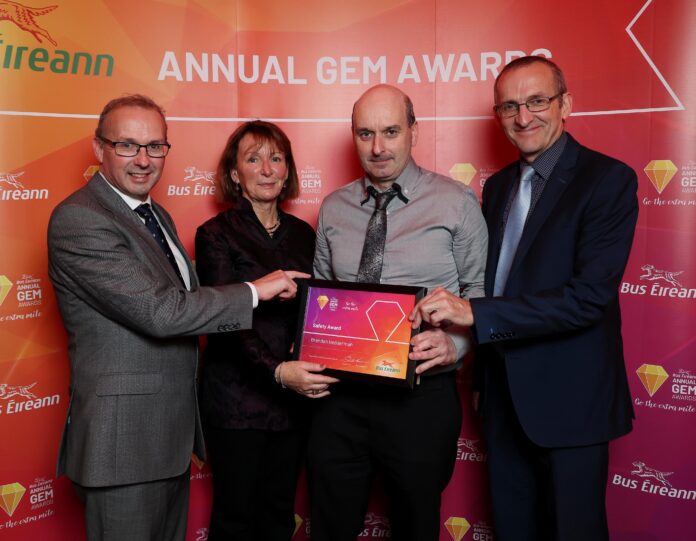 AFTER winning the foreman of the year title at the regional awards earlier this year, Brendan Hedderman from Croom achieved a remarkable double when he was presented with the national safety award at the Bus Éireann employee achievement awards earlier this month.
The national bus company's Annual GEM ('Go the Extra Mile') awards acknowledge the dedication, service and efforts of its employees across the country and Brendan was commended for his outstanding performance in his role as Safety Officer in the Limerick garage.
His commitment to Bus Éireann's core value of safety was praised by company chief executive Stephen Kent as "exemplary, always going that extra mile to ensure that safety is the primary goal, every single day.
"2022 has been an exceptionally busy year for Bus Éireann with passenger numbers at an all-time high, so it is entirely appropriate to recognise the outstanding contribution of Bus Éireann employees in connecting people with who and what matters to them throughout the year," Mr Kent explained.
"The GEM Awards celebrate the exceptional contributions of Bus Éireann employees for our passengers, our services and for their colleagues. They also provide the opportunity to acknowledge the continued dedication and performance of our staff who consistently 'go the extra mile' for our customers and for their colleagues."
According to a KPMG report last year, Bus Éireann contributes €23 million to the Limerick economy, employing 150 people who live in County Limerick, facilitating almost four million passenger journeys on the Limerick city bus service in 2019 and transporting 5,299 primary and post-primary students on school transport in Limerick each school day.