FIRE safety concerns have been heightened at University Hospital Limerick, which has been threatened with legal action following a number of breaches of a cap on the maximum number of patients and trolleys allowed in the emergency department.
UL Hospitals Group chief clinical director Professor Brian Lenehan, said this week that 170 patients were in the emergency department when management triggered a major incident alert regarding overcrowding and patient safety last Monday.
Asked what was the maximum number of patients allowed in the emergency department before it presents a fire safety risk, a UL Hospitals Group spokesman replied: "The cap on the number of patients in the emergency department, as agreed with the Fire Officer, is 78 patients.
"This includes 49 patients in our single rooms, cubicles and assessment bays and 29 patients on trolleys on corridors. This does not include patients in our waiting areas.
"Regrettably, this can be exceeded during surges in demand for emergency care at UHL, such as those being experienced currently," the spokesman added.
Limerick City and County Council, which is responsible for the operation of the local fire service, did not immediately respond when asked if the Chief Fire Officer had carried out any inspections at UHL prior to, during, or after the hospital declared a major incident.
Fire safety officers have previously expressed serious concern about overcrowding in the emergency department and have threatened UHL with legal action.
Documents released under Freedom of Information legislation revealed a series of warnings from Limerick chief fire officer Michael Ryan in December 2019.
In one month alone there were 16 breaches of the cap on the maximum number of patients and trolleys allowed in the emergency department.
Mr Ryan wrote to UHL management in March 2019 outlining his concerns about fire safety in the emergency department following an inspection.
Mr Ryan said the inspection noted too many trolleys "located in various aisle locations within the care/observation areas…this figure exceeds the safe number of trolleys in the emergency department".
Mr Ryan said this was a matter of serious concern and he warned that failure to comply with this condition will leave the fire authority with no option but to consider taking such enforcement action it considers necessary in the protection of life and property.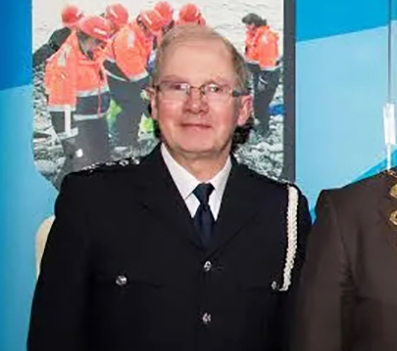 UL Hospitals Group chief executive Professor Colette Cowan said the emergency department served a population of around 400,000.
"Compared to other large hospitals in Galway, Cork, and Dublin, we have 200 to 250 fewer inpatient beds. Yet UHL is the second busiest hospital for emergency attendances".
When Mr Ryan replied that the issue was a matter of ongoing concern and repeated the threat of legal action against the hospital, UHL stated it was "committed to working closely with Limerick City and County Council on these matters".
UHL stated staff had received fire training, and fire drills had taken place in the emergency department.
The current Minister for Health Stephen Donnelly, who was then Fianna Fail's health spokesman said then that the situation at UHL was "a shocking indictment of the failure of this government and Health Minister Simon Harris".
In November 2019 patients on trolleys were moved out of the overcrowded Limerick emergency department, on orders of the fire authority, after a senior officer carried out an unannounced inspection.
Speaking today, Mary Fogarty, Irish Nurses and Midwives Organisation, said breaches of the fire safety cap on patients in the Limerick emergency department, as well as other emergency departments across the country, was was a routine occurrence.
"Everyday emergency departments are exceeding requirements on fire safety in terms of capacity and overcrowding," Ms Fogarty said.
Last June, the Health Information and Quality Authority reported it found that the health and welfare of patients in the Limerick emergency department was at risk due to overcrowding when its inspectors carried out an unannounced visit at UHL in March 2022.