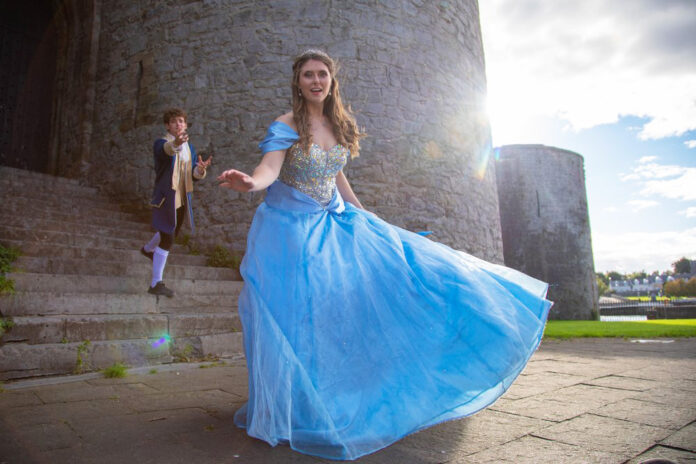 CINDERELLA's missing glass slipper wasn't the only mystery that needed solving at the Limerick Panto Society's Christmas production in The TUS Millennium Theatre.
And one relieved audience member was so grateful to the cast and crew for the efforts they went to in returning an item he lost at the New Year's Day staging of the Tim Cusack-penned production, that he reached out to the Limerick Post this week.
Limerick Panto Society pulled out all the stops to ensure that 2023 didn't get off to a bumpy start for this man, who asked not to be named, but still wanted to express his thanks and gratitude.
"I went to the show with my grandchildren, and we had a great time. I wasn't long home that night after it and there was a knock at the door. I went out to answer it and a woman asked if me I had lost my wallet at the panto. I checked my back pocket and it was gone. I hadn't even realised it was missing," the North Circular Road man told me.
The missing wallet, as important to this doting grandad, as the foundation brush to Cinderella's Ugly Sisters, contained €500 in cash, bank and credit cards, drivers license and other personal effects.
"It had everything in it. I don't know what I would have done. The cast and crew went to such effort to get my wallet back to me. They were amazing. I am just so thankful. They announced it over the PA system after the show and when it wasn't collected they went out of their way to get it to me before I even knew it was gone.
"I am so grateful to them. If you could thank them in the paper for me , I would really appreciate it. You might let them know as well that I made a donation to a local charity on their behalf."
You can't beat a panto with a happy ending, all the same!