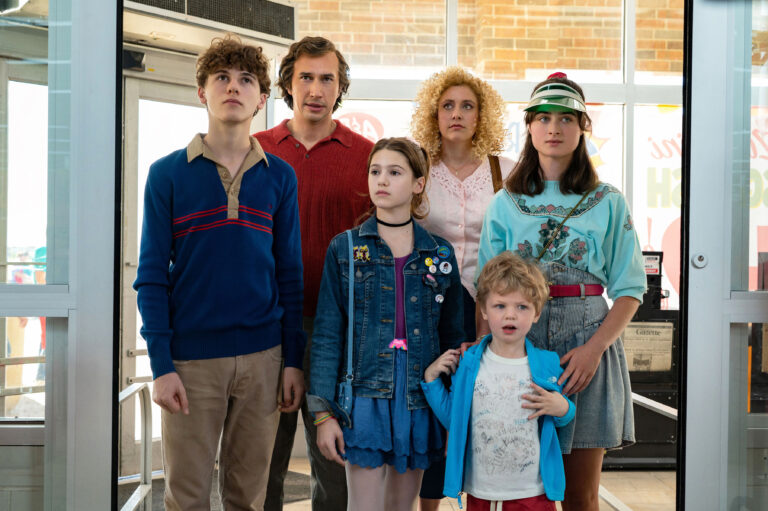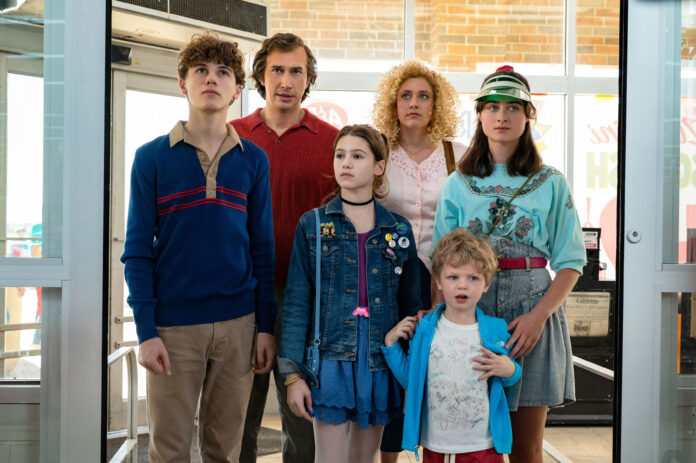 DIRECTED by Academy Award-nominated filmmaker Noah Baumbach and adapted from the 1985 novel by Don DeLillo, White Noise is an absurdist comedy-drama that looks at some of the mundane conflicts of everyday life.
Life's big, small, and often more habitual moments are put under the microscope as one family grapple with the mysteries of death, happiness, love, consumerism, and Adolf Hitler.
An hilarious and horrifying study of the humdrum existence and conflicts of an American family household, Baumbach's film comes over like a symbolic flight of fancy — one that is as ambitious as it is overreaching.
With a winning cast including Adam Driver, Greta Gerwig, Don Cheadle, and André (3000) Benjamin, White Noise, now on Netflix, won't be for everyone, and often proves a real test of perseverance and patience.
An analysis on existential dread and how people behave when they feel their own existence slipping away isn't exactly light-hearted date night material, or at least, it shouldn't be. But while the humour is dark and testy, and often goes completely over our head, I found it hard to look away from this baffling and caustic family drama as it unfolded.
This is family life as car crash TV, as if plucked from the mind of Jean-Paul Sartre, and all from a film that is rumoured to have had a budget of $140 million. And that's the beauty of Baumbach's film.
I wasn't always sure what was going on but I was left completely enthralled in my confused state by the ordinary grandiosity of it all.
White Noise gives us family life as disaster movie, with the most over the top and memorable final credits scene of recent memory. It's mad stuff altogether!
You will be left scratching your head throughout, but equally in awe of the beauty and heartache of terrestrial and cliched domesticity.
(3/5)