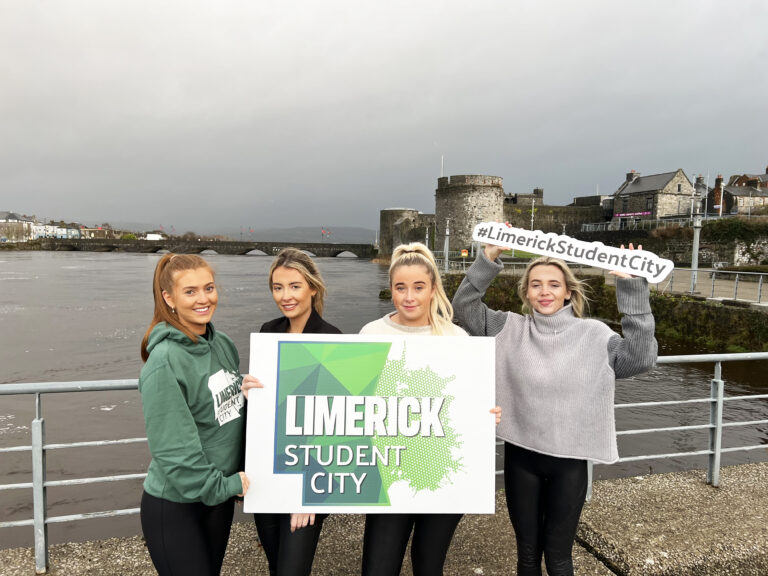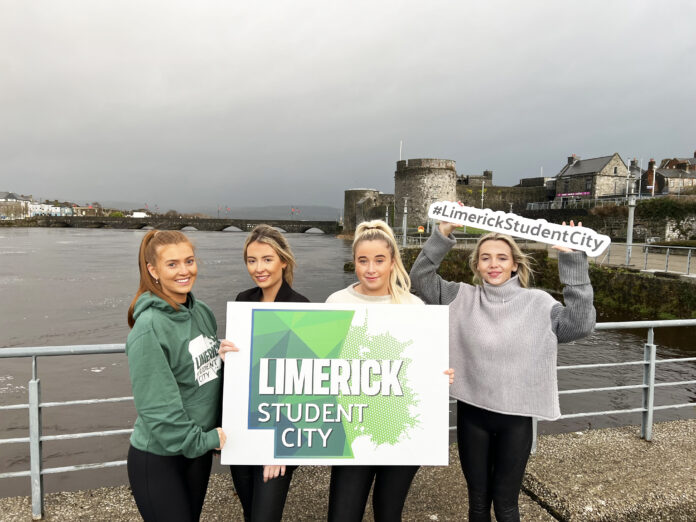 A SOCIAL media campaign is being launched to show how Limerick can give students the edge when it comes to college and degree choice, lifestyle and future opportunities as they embrace student life.
The Limerick Student City initiative is a collaboration between Limerick City and County Council, University of Limerick, Technological University of the Shannon and Mary Immaculate College to create awareness of Limerick as a leading student city.
The campaign highlights Limerick as a top choice for higher and further education study, offering a complete experience and the only location outside of Dublin that can boast three university-level educational institutes.
Limerick City and County Council head of marketing and communications Donn O'Sullivan said the campaign showcases all that Limerick has to offer in terms of student life.
"The aim is to tell people that if you are thinking about going to college and furthering your education, post-secondary school, then why not choose Limerick? With 30,000 students already calling Limerick their home, we must be doing something right".
University of Limerick Students Union President Maeve Rutledge made Limerick her home after moving to the city in 2018 to study Applied Languages.
"I chose to stay in Limerick after finishing my degree because of the life I've built here beyond my studies. I've made friends for life, enjoyed incredible events, nightlife, and culture. Not only does Limerick offer some of the best education opportunities in the country, but it's a place to make real connections beyond your studies."
TUS Mid-West Students Union President Niall Haughton said that studying in Limerick offers students all the advantages of a bustling, vibrant, friendly and diverse place to study in.
"The city is steeped in rich culture, maintains an ethos of high-quality education and possesses a multitude of colleges to choose from including one of Ireland's newest Technological Universities – TUS. From nightclubs to sports facilities, there is something for everyone in Limerick. So, when you make the choice, make it Limerick City."
Mary Immaculate Students Union President Aoife Gleeson said that Limerick's three university level institutions provide endless study possibilities while the city provides a host of immersive experiences that enrich the college experience.
"Whatever you are interested in; sport, history, art, fashion, culture, theatre, film, music; Limerick has something for everyone and is the place to be".
More information here