IN 1780, Lady Hartstongue fitted out an old guard room in the heart of Limerick City with beds and whatever else she could get to help the local populace battle disease and poverty.
That act of concern blossomed into what is now the city's oldest hospital, St John's, tucked away in the shadow of the Cathedral bearing the same name.
But while it may be the city's oldest hospital, St John's is very much at the forefront of innovation and is now ready to provide 150 new beds to help alleviate a crisis that is crippling the provision of medical care in Limerick and the entire Mid West.
On what is currently a small patch of green earth on the grounds of the hospital in St John's Square, plans have been drawn up for a new bed-block currently costed at €74 million.
If funding was made available for that project today, there would be patients in those beds in three years time, hospital chief executive Emer Martin told the Limerick Post.
"Our present structure is not fit for purpose. We don't have enough single occupancy rooms and the beds in wards are close together but currently every bed we have is filled with medical patients.
"We are driving initiatives which are helping the pressure on the emergency department at UHL and we want to do more to provide quality healthcare for the people of Limerick and the Mid West."
If the structure of St John's is old and physical space at a premium for the 99 beds, the 350 staff – 200 of those whole time equivalent nursing staff – have worked tirelessly through Covid and the beds crisis to keep rates of infection very low and patient care standards very high.
"This hospital was set up to care for the people of Limerick who are sick and in need and that hasn't changed. We want to provide  care in a place that is accessible to everybody, including people who can't hop in a car to drive themselves to hospital. We are right here, in the heart of the city. People could walk in to us if they are able to do that."
The idea that St John's is seen as some sort of step down facility for the real hospital is one that infuriates the chief executive and the hospital staff.
Far from being an elderly aunt knitting good deeds on her way to the nursing home, the hospital is at the forefront of linking community and hospital care and of patient centred innovation.
Next month, a new diabetes consultant will take up post to open an ambulant diabetes clinic, which maximises benefits for patients.
The hospital is home to the ground-breaking Rapid Innovation Unit (RIU). The unit, which is sponsored by Science Foundation Ireland, uses 3D printing and other engineering pathways to find live patient-centric solutions, manufacturing new devices on the spot to be used by patients in the hospital and further afield.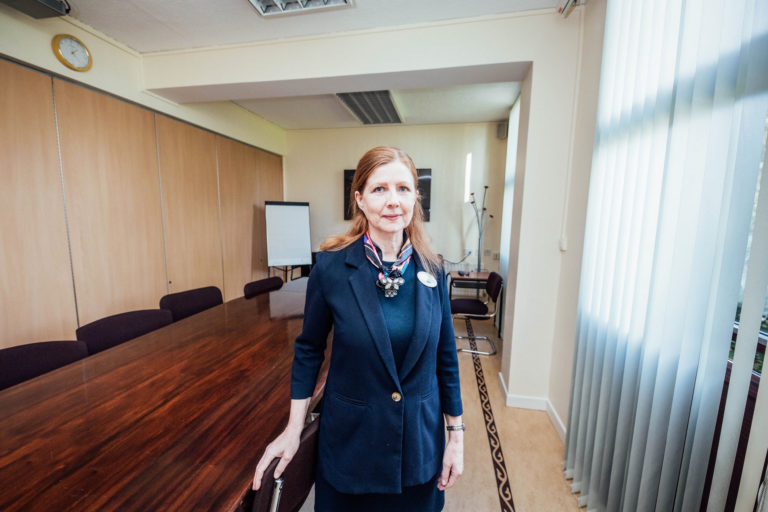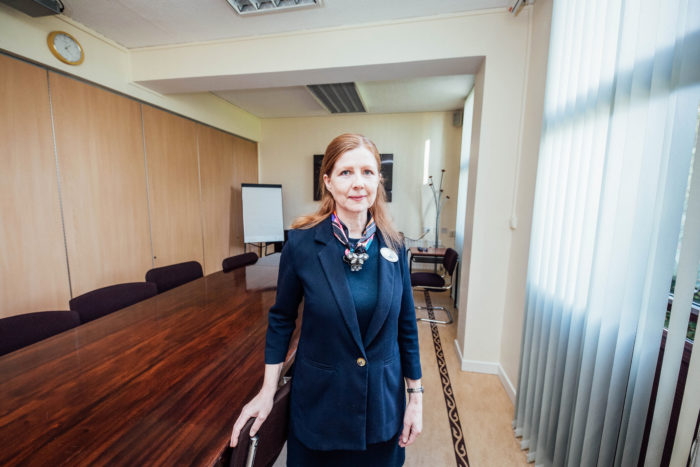 St John's also has ambitious plans for the future to slash waiting lists and provide more diagnostic and surgical support.  Central to those plans is the construction of the new hospital unit, which would also free up clinical space currently unsuitable for patient accommodation to be used for other purposes such as theatre and endoscopy unit expansion.
The project would deliver other, non-clinical benefits, with €153.8 million in spending on wages in the city and county alone over five years and €59.9 million expenditure on goods and services.
The proposal is live and on the table, with support already coming from University of Limerick Hospitals Group chief executive Colette Cowan and it now needs Limerick and Mid West politicians to row in to get finance for the plan, which is at a far more advanced stage than any proposal for private hospital provision.
"This is a dynamic hospital. We have an innovative, vibrant, and dedicated team all working together to care for our patients and to support each other. The staff give back ten-fold," said Ms Martin.
"We work really well with our colleagues in UHL but we need to be supported to do more and provide the care that is needed here, in the city."