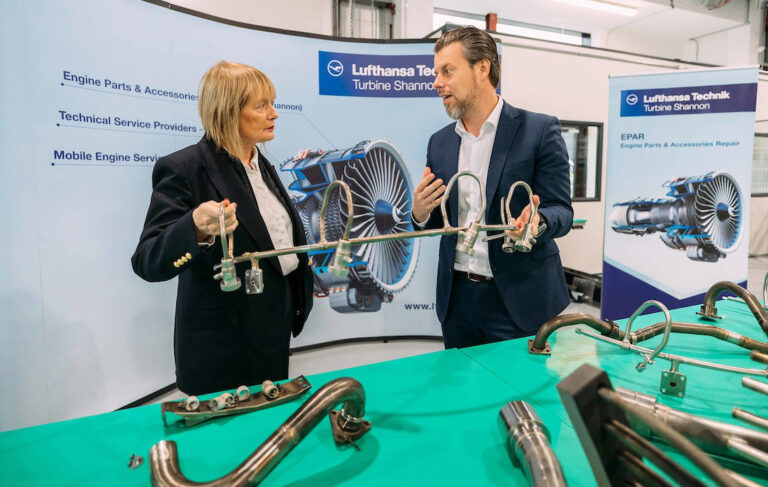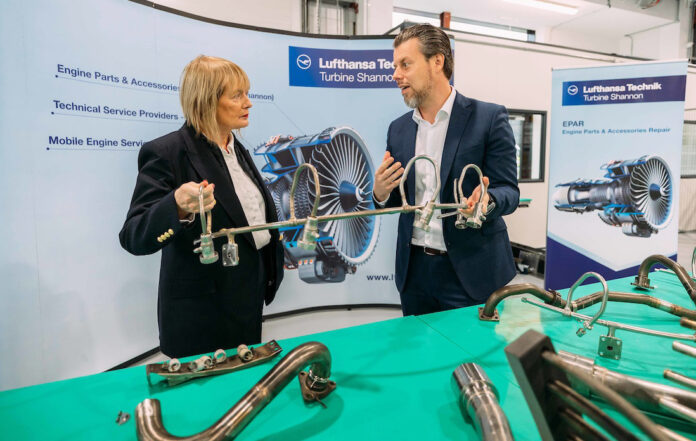 THE opening of a new aircraft maintenance facility, which will lead to the immediate creation of a further 25 jobs by Lufthansa Technik Turbine Shannon (LTTS), is one in a series of positive developments that underline Shannon's revival as a driver of economic growth in the Mid-West region.
That's according to Clare Fine Gael TD Joe Carey who said that the Lufthansa expansion will not only lead to another significant increase in employment at LTTS later in the year but it will trigger a major post-Covid uplift of the Shannon aviation sector.
"The revival of Shannon's job creation fortunes isn't confined to aviation-related industries and I am aware of a number of companies in the med-tech and logistics sectors who are planning significant expansions of their operations both on the airport campus and the Shannon Free Zone," Deputy Carey explained.
"This is a major vote of confidence in Shannon and a payoff for the significant level of ongoing investment by the Shannon Airport Group, which amounted to almost €30 million last year alone," he added.
The latest expansion by LTTS is being facilitated by a new 2,000 square metre facility commissioned by the Shannon Airport Group, which is on course to be fully operational by March.
It will enable the company to offer new products for turbine engines that power Boeing 737 and Airbus A320 aircraft.
The post-Covid recovery of the aviation sector has seen a big increase in demand for the maintenance, repair and overhaul of aircraft engines and components, which is the the core business of LTTS.
This has led to a doubling of its workforce in Shannon over the past 18 months.
The company, which is celebrating 30 years in Shannon, currently employs more than 300 people in its Irish operation which includes facilities in Kildare and Dublin.
Chief executive Michael Malewski said that the aviation industry was severely impacted by the pandemic but the recovery has been rapid and the demand for aircraft maintenance is greater than ever.
"We are meeting this strong demand by growing our footprint, our capacity and our workforce in Ireland and we now need even more people to join our team."
IDA Ireland Head of Engineering Eileen Sharpe said that the LTTS expansion will increase capacity at the facility and lead to the creation of highly skilled roles.
"IDA Ireland remains committed to winning jobs and investment in regional locations" Ms Sharpe added.