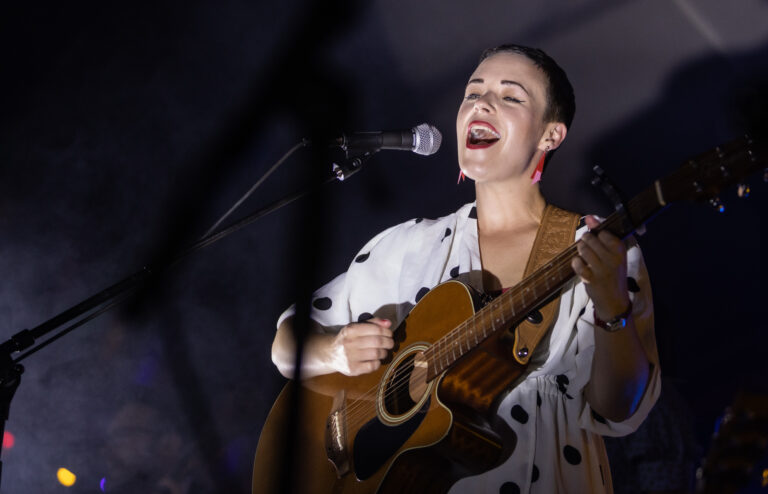 By Sadhbh Pearse
Limerick musician Emma Langford has done it again! In recent years Emma has delighted fans, with her amazing song writing skills and
outstanding vocals. 
In recent months, Emma has delighted fans with multiple gigs and other public functions such as a live recording of her podcast.
Emma kept busy during lockdown, working on new music, including her newest single, Abigail. 
She has thrown herself into workshops and studying women of Ireland's history and folklore which has led to a deep connection to the ancient Goddess Gobnait, native to the wilds of Ballyvourney. 
After two years of falling in love with the folklore and writing her fabulous socks off, Emma is ready to release her tribute to the Goddess Gobnait with her song Abigail.
One piece of Folklore that drew Emma to Gobnait (the Irish translation of Abigail) is the tradition of Gobnait's Measure which
involves rituals with measures of blessed ribbons. This got the cogs in Emma's brain turning.
Emma said "When I heard of the tradition, it made me think about our "Measure " of a person: how we judge each other; how women have historically been judged and punished in Ireland based on criteria established by people claiming to be good and righteous; and how if we were to live life the right way there would be more scope for redemption, openness, forgiveness, kindness…" 
Emma is known for her moving lyrics and vocals and this new track doesn't disappoint. As you drink it all in, you can feel her love and
curiosity for Gobnait. It begins sweet and soft and swiftly builds to a strong, moving piece, emotion cascading from Emma through her
phenomenal vocals. 
Abigail will be released Friday February 3. Emma's music can be found across various platforms such as Spotify.