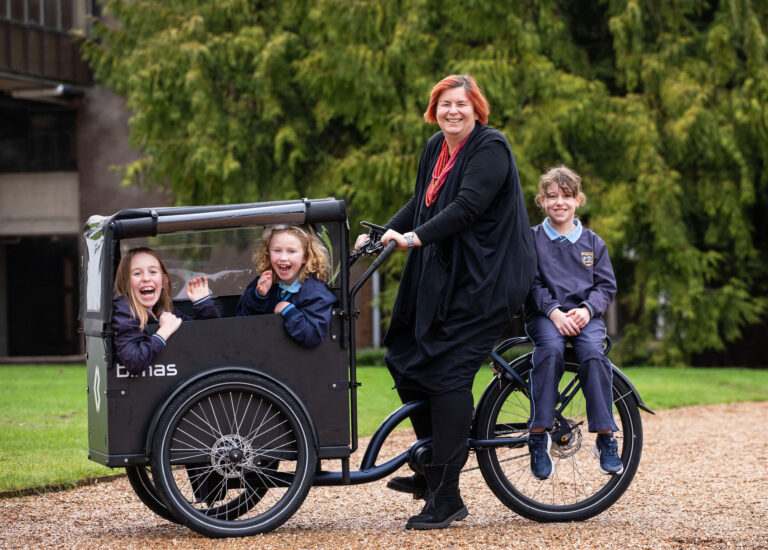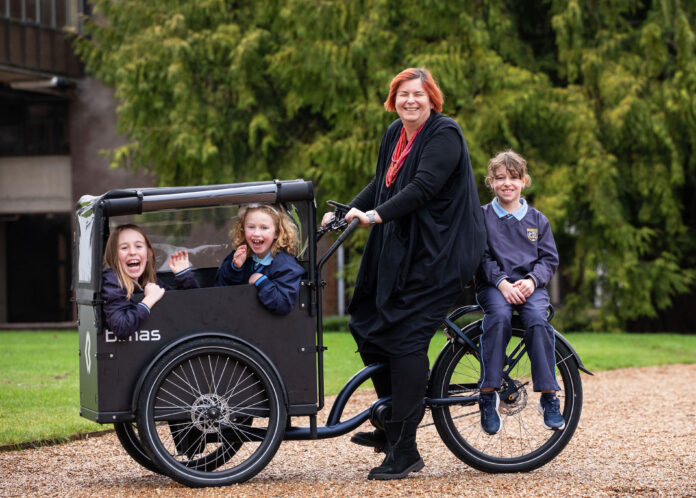 A RESEARCH project examining how e-bikes can change transport behaviours to improve health and protect the environment has been launched at University of Limerick.
The ISCycle project will see the Castletroy campus being used as the study site with participants being loaned e-bikes for 4 to12 weeks while their use of different transport modes is measured.
The research team, led by Dr James Green of the UL Health Research Institute, will examine how an e-bike loan could impact  on the use the private car, which accounts for nearly three quarters of all journeys made in Ireland.
ISCycle will be rolled out in phases across workplace settings in Limerick City, beginning with UL as the first study site. The study will continue throughout 2023 and 2024, with preliminary findings available early next year.
UL President Professor Kerstin Mey, who launched the project yesterday (Friday), said that the potential for e-bike ownership to replace private car-trips is promising but needs to be examined in the Irish context.
"As a research-led institution, this is another fantastic initiative, and we are excited that the first study will be taking place on the UL campus.
"As well as conducting research on behaviour change using e-bikes, the project will leverage prior Smarter Travel investment in Limerick and aligns with UL's Sustainability Framework 2030," Professor Mey added.
Project leader Dr James Green said that participants in the study will be expected to cycle more and drive less than people who are not loaned an e-bike.
"We will be trying to understand the environmental implications of growing e-bike ownership in Ireland. Scientists, engineers, and economists will study the impact on electrical waste recycling systems and long-term consequences for a circular economy, " he explained.
The ISCycle project will also target direct health benefits through increased physical activity. Assistance from the electric motor on an e-bike can increase opportunities for active travel among people who need to cover longer distances, carry passengers and heavy cargo, or cycle through hilly areas.
ISCycle will provide a selection of different e-bikes, including folding e-bikes that can be easily stored inside the home or carried onto public transport, and cargo e-bikes that can be used to transport passengers or groceries.
Study participants will be offered cycling accessories such as rain gear, child seats and bike trailers, and cycling skills training will be provided.