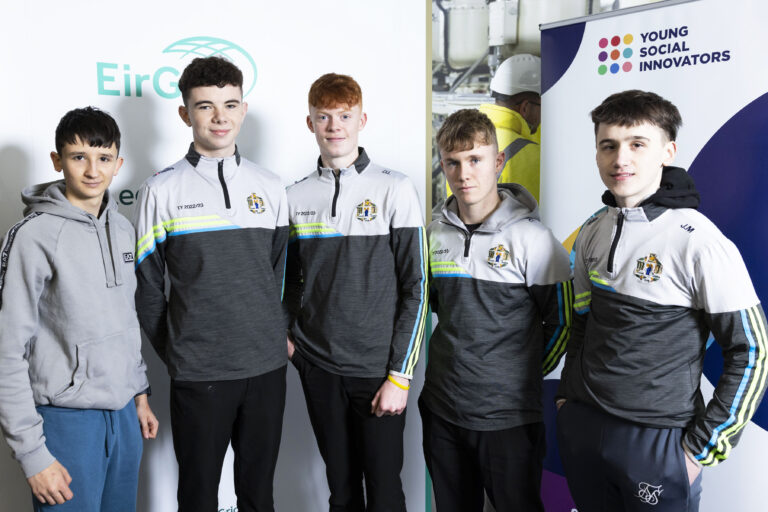 STUDENTS from two Limerick secondary schools gave national electricity grid operators EirGrid their views on how they'd like to see Ireland's energy system developed in the future.
As part of the 'Powering Up' event co-hosted by EirGrid and Young Social Innovators (YSI), students from Scoil Mhuire agus Íde, Newcastle West and Crescent College Comprehensive in Limerick City joined young people from all over Ireland to focus on climate action and environmental sustainability.
They were also given the opportunity to learn about the inner workings of the National Control Centre, the hub from which EirGrid manages Ireland's electricity grid, and to participate in a series of workshops on sustainable development, climate justice, and biodiversity.
The students, who are studying climate related issues as part of their YSI participation, joined forces with EirGrid staff to develop their own project ideas.
The Scoil Mhuire agus Íde students' project, 'Energy Bank', aims to make people more aware of their energy consumption habits.
Explaining the project, student Darragh Lynch said that monetary fines are imposed for leaving appliances such as televisions and immersion heaters on while not in use, or leaving  windows open while the heating is on. At the end of the month, the fines are collected and the money used to pay a bill.
"The idea is that, after a few months people will realise they're  not being fined as much because they're changing the way they use energy."
EirGrid chief infrastructure officer Michael Mahon said that they looked forward to gaining new insights and perspectives from  young people as they moved to secure the transition to a low carbon future.
YSI chief executive Roger Warnock said young people must be part of any discussions on planning for a more sustainable future and the 'Powering Up' event could serve as a prototype for wider youth consultations on climate and sustainability related issues.