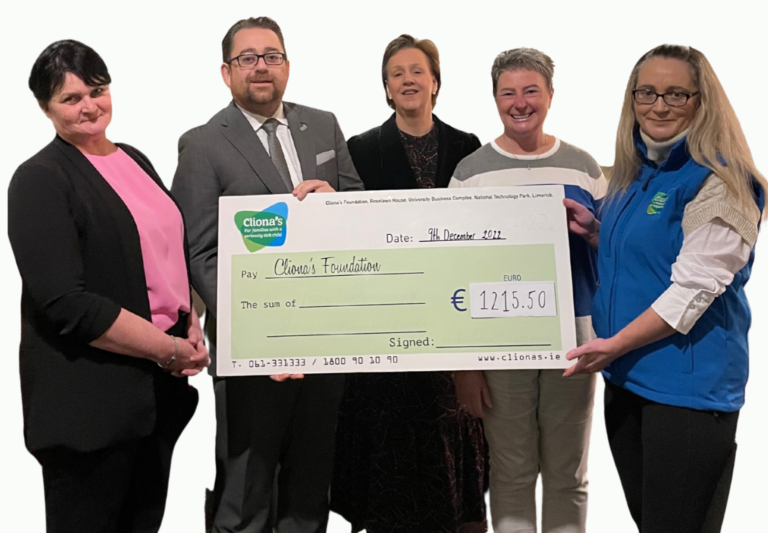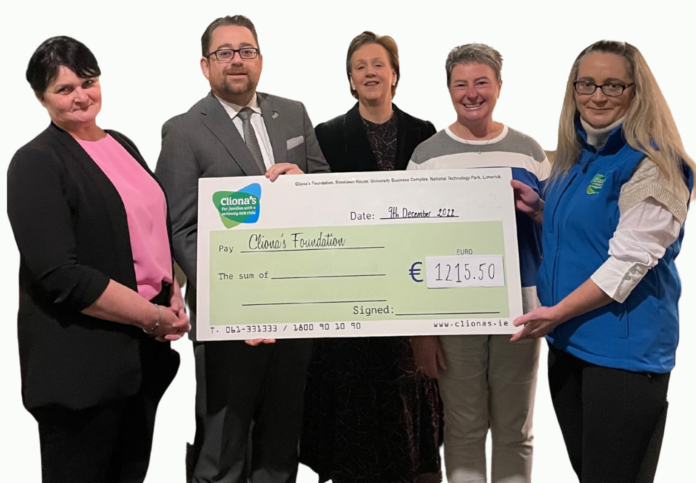 THE LIMERICK Strand Hotel announced this week it's new partnership with Cliona's Foundation, as the Limerick-based charitable organisation aims to support families applying for financial assistance in 2023.
The partnership aims to raise vital funds that will make a huge difference to the lives of families in Limerick and across Ireland in caring for seriously sick children, while also raising awareness around the struggles associated with care and the work of Cliona's.
This partnership will see The Limerick Strand Hotel employees organise challenging events and contribute to the fundraising efforts of the charity while also raising awareness of Cliona's to guests and clients.
The partnership was kick started with a donation of €1,215 from the Limerick Strand Hotel during Christmas week, which was raised with proceeds of a raffle held at the MHL Hotel Group Staff awards nights in November.
Co-founder and CEO of Cliona's Foundation Brendan Ring said: "2023 marks 15 years of working on behalf of the forgotten families of Ireland, whose daily struggles are at the heart of what Cliona's do. We are so grateful to The Limerick Strand Hotel for choosing to partner with Cliona's this year. We look forward to working with the team and making a difference to families who really need our help."
Anne Callinan, Maria O'Gorman Skelly, and Stephen O'Connor of Limerick Strand Hotel with Charlotte Nagle and Terry Ring of Cliona's Foundation.