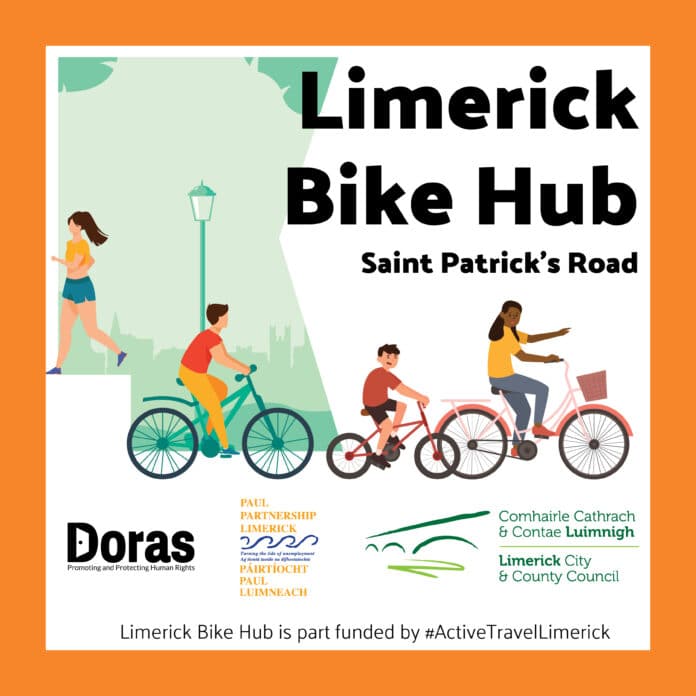 A LIMERICK City service that supplies reconditioned bicycles to newly arrived Ukrainian refugees and asylum seekers has got off to a flying start with local people donating 37 second hand bicycles in the first few weeks of the initiative.
The Limerick Bike Hub is a collaboration between Limerick City and County Council, Doras and PAUL Partnership to provide bicycles free of charge to beneficiaries of temporary protection from Ukraine and international protection applicants.
The bicycles are donated by members of the public, and are safety checked by qualified mechanics before being handed over. So far 37 bicycles have been donated, spruced up and passed on to grateful new owners.
John Lannon, chief executive of Limerick migrant rights group Doras said the service was the result of a local partnership between Doras, the Paul Partnership and Limerick City and County Council.
"New arrivals in any city need access to transport or a way to get to education or employment. Bikes are perfect for getting around Limerick and the surrounding areas," he explained.
"We would also appeal to people to look in the shed or their garden and if there's a bike lying unused or around, to think of donating it. It could literally change someone's life in Ireland for the better."
Bicycles can be donated at the Bike Hub on the corner of St Patrick's Road and the Dublin Road in Limerick City on Thursday evenings between 5pm and 6pm or Saturday mornings between 10am and 12 noon.
Refugees and asylum seekers who need bicycles should log on here