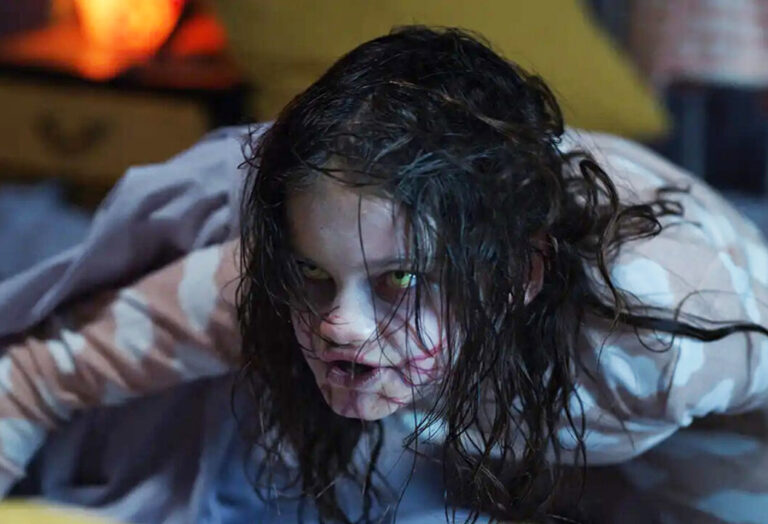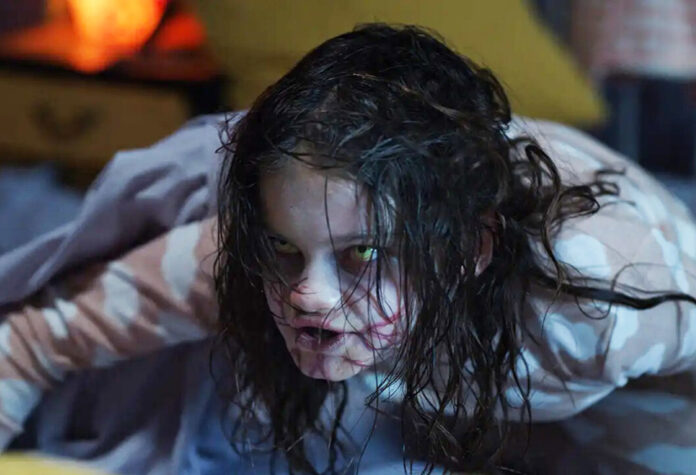 BREAKING up, as the songs says, is hard to do.
But there's worse that can happen to you, as a brokenhearted young man discovers in new horror-comedy Sorry About The Demon now showing on Shudder.
Downtrodden slacker Will (Jon Michael Simpson) has just been dumped by his girlfriend Amy (Paige Evans). But what's worse is he has just moved into a new house haunted by restless spirits and a rather nefarious demon, who has no interest in taking his soul.
Why, you ask?
Well, it seems poor Will's soul just doesn't cut the mustard!
Wherever he goes, he is rejected and left with feelings of not fitting in or belonging anywhere. So, what better way to go about making a fresh start than just accepting your lot and get on with house-sharing with your ungodly roomies?
The film opens with a family coaxing a demon named Deomonous, squatting in the basement of their home, out of their young daughter with the promise of a more worthy soul.
Twenty-something Will then takes up the lease for the house, but the choosey demon thinks he is too big a loser to possess. He just wont do, which pushes Will over the edge and gives him the jumpstart he needs to take control of his life.
Sorry About The Demon is lighthearted enough but lacks any real pulse to warrant its cumbersome 105-minute running time. Director Emily Hagins makes little effort to the point that this horror-lite fiasco doesn't take itself serious enough on any front.
It isn't funny enough, at all actually, to be considered a comedy, and the scariest thing about the film is its air of inertia — so, I certainly wouldn't call it a horror movie. The end of year report on this one would certainly read "must try harder".
The apology in its title is definitely warranted.
(2/5)