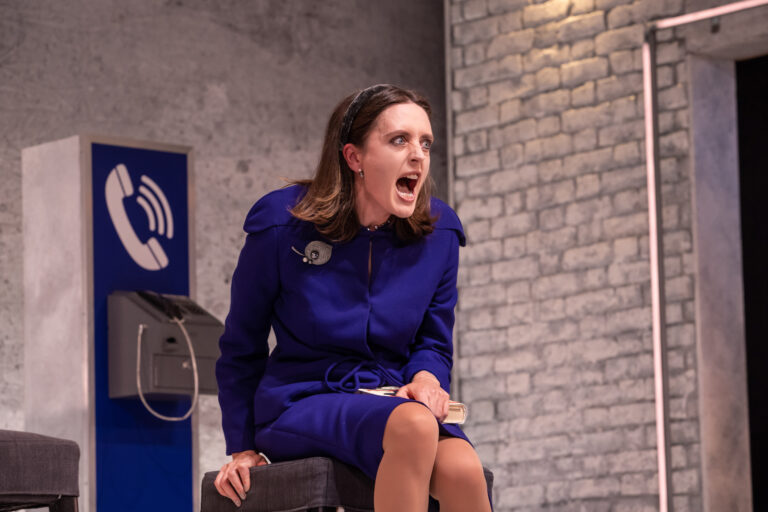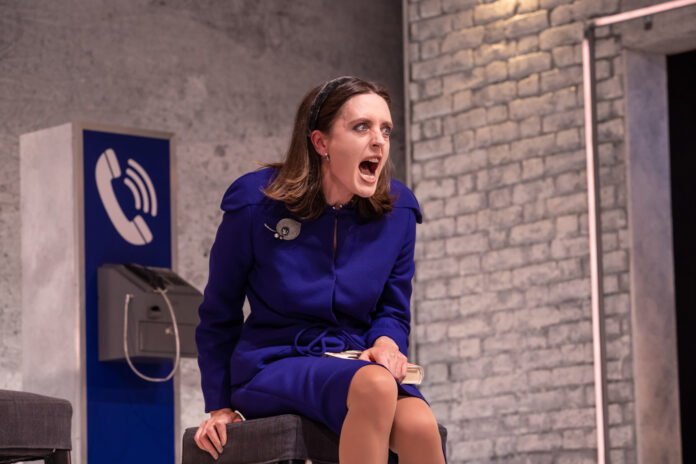 Don Pasquale
Donizetti's Don Pasquale, Irish National Opera's five star opera (The Irish Times) was a hit with audiences and critics alike when it opened last year, with sold out shows and five star reviews. The comedy opera is back on tour to the Lime Tree Theatre this Thursday February 9. The Irish Times review says that director Orpha Phelan "opens a direct channel to laughter" in her staging of Don Pasquale. The put-upon Don Pasquale is sung by highly praised bass Graeme Danby, who according to the Irish Times "moves and mugs and poses with comic brilliance." limetreetheatre.ie
The Last Return
Druid's world premiere production of The Last Return opened at Galway International Arts Festival 2022 and then played Edinburgh Festival Fringe (where it won a Fringe First Award) and Dublin Theatre Festival. In Spring 2023, The Last Return embarks on an 8-venue tour of Ireland. Playing at Lime Tree Theatre on February 14 and 15. Tickets and information from limetreetheatre.ie.
The Vanbrugh & Friends
THE Vanbrugh and their guests present two of the greats from the extended chamber music repertoire. Beethoven's Op.29 string quintet, nicknamed 'The Storm', was written in 1801, shortly after his Op.18 string quartets and combines his mastery of quartet writing with the expansive richness of texture offered by the addition of a second viola. Tchaikovsky's epic string sextet 'Souvenir de Florence' from 1892 adds a second cello into the mix and from the first bar the music pulsates with intensity and energy. For this concert they welcome three wonderful colleagues, violinist Marja Gaynor, violist Ed Creedon and cellist Maria O'Connor.
The Vanbrugh & Friends perform at UCH this Sunday February 12 (3.30pm)
Finbar Wright
FINBAR Wright is a global performer and a constant favourite with audiences at home and abroad. For this special concert in the run up to Valentine's Day, this performance is most definitely a case of giving the audience what they want,
"I have a pretty good idea of what people would like to hear. After a couple of years now off the stage, I know that people are out for the night out in Limerick; it will be nearly Valentine's at the weekend, so they want to hear the hits.
They want to hear the ones that they know and love and that they can sing along to and all that so I'll be very mindful of that."
Finbar Wright performs in University Concert Hall on Saturday February 11.
What Next
WHAT NEXT dance festival welcomes audiences to enjoy the best of Irish and
International contemporary dance in Limerick from 8 to 11 February 2023.
WHAT NEXT returns for a sixth edition at Dance Limerick, bringing together a dozen dance
artists from Ireland and across Europe at the cutting edge of their fields for a four-day
programme packed with fresh and vibrant performances, talks and installations.
Closing the festival programme on Saturday night is Òwe, 7:00 pm at Dance Limerick Performance Space, John's Square, a solo piece by Nigerian/Irish performer Mufutau Yusuf that is sure to be one of the programme highlights of WHAT NEXT 2023.
Events take place in various venues around the city and feature a range of affordable prices. Tickets available at www.dancelimerick.ie