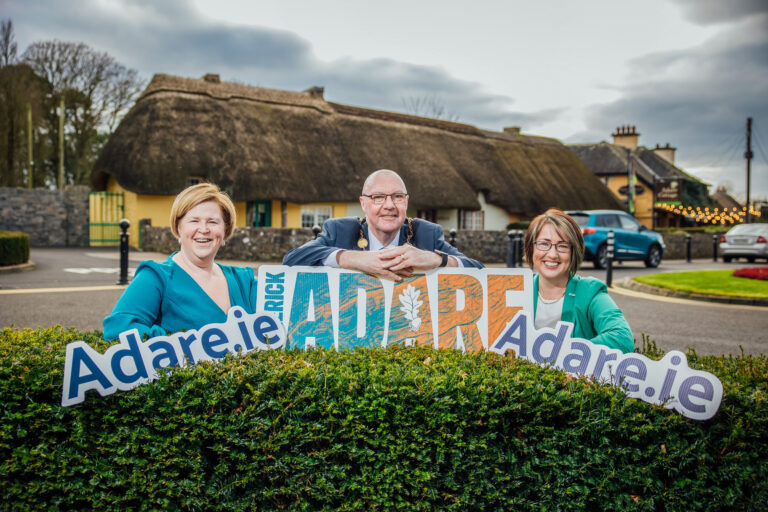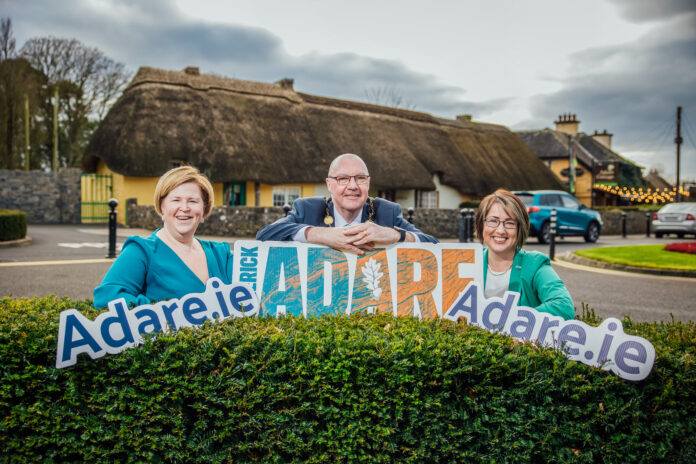 ADARE is teeing itself up to maximise the windfall from one of the world's greatest sporting events following the weekend launch of its own brand, four years out from the 2027 Ryder Cup.
The stunning 13th century village had its new brand identity, developed by Limerick City and County Council, unveiled by Mayor Francis Foley at an event attended by business, sporting and community representatives.
The brand leverages off the award-winning Limerick brand, 'Atlantic Edge European Embrace', unveiled in early 2019 by leading international marketing experts M&C Saatchi, who also delivered the new localised Adare brand.
It is inspired by the meaning of Adare, "The Ford of the Oak", with the design centring on the oak leaf and acorn, through the branching veins of the leaf.
The objective of the new brand for the village, which is  consistently one of the leading performers in the national Tidy Towns Awards, is to capture Adare's special charm and create a platform to tell its story.
This will be done through promotional activity, not least across the refreshed website adare.ie and #discoveradare.
Describing Adare as an incredibly special place, Mayor Foley said it was essential there was a positive and lasting legacy from the 2027 Ryder Cup and the brand launch was a key moment in that process.
"The people of Adare and Limerick City and County Council deserve huge congratulations on this initiative and no doubt, like the great oak that the name comes from, this will stand the test of time very positively," he added.
Limerick City and County Council Executive Officer for Tourism Eileen Coleman said that Adare embraces the best of what Ireland is. It is historical, welcoming, is a superb location for adventure and activities, a place to be spoiled.