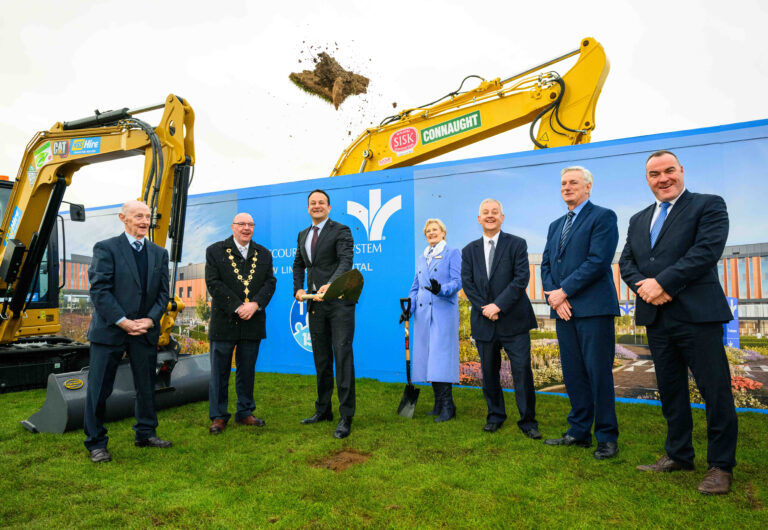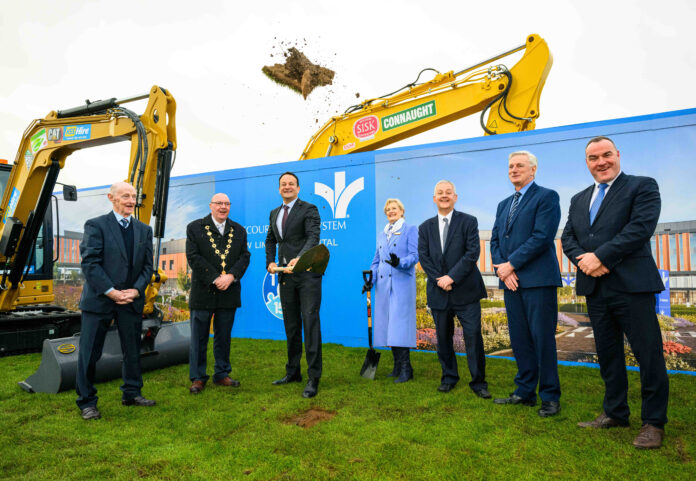 TAOISEACH Leo Varadkar turned the sod for a new €190 million private hospital in Ballysimon on the outskirts of Limerick City today with confirmation that the Government will pay for public patients to use its services.
Part of a €300 million national investment by Bon Secours Health System, the Limerick hospital is designed to treat more than 50,000 patients and create 250 new jobs when it opens in 2025.
Describing it as an extremely welcome healthcare development for the Limerick and Mid-West region, Mr Varadkar said the provision of 150 additional hospital beds at the new hospital will add to the 96 new beds being provided at University Hospital Limerick (UHL).
"It will greatly expand the quality of health services on offer to people living and working in the Mid-West. This hospital will be used by private patients who are insured and public patients funded by Government.
"I am confident that there can be good co-operation and integration of all healthcare in the region; public, private, hospital and community as envisaged by the Sláintecare Plan," he added.
Bon Secours Health System Group Chief Executive, Bill Maher said the new hospital will transform day-care surgical and oncology treatments in Limerick. It will provide new services such as general medicine, a new cath lab and cardiology, and widen patient-centred services to a growing local population.
"The Taoiseach's support today is a real endorsement of our ongoing efforts to provide the highest quality in service provision, combining the latest technologies and approaches with compassion and personalised medical care. Our ambition is to continue to build greater partnership with the public system to increase national capacity, improve services and jointly tackle waiting lists providing good help to those in need," Mr Maher said.
Chief Strategy Officer Jason Kenny said the Bon Secours group had been on a significant journey since it took over the Barringtons hospital on George's Quay in 2017.
"The site restrictions there have always meant our ambitions for the region have been to develop a state-of-the-art new hospital.  It is now with great pride that we take the next step in this respect here in Ballysimon as part of transforming healthcare in the locality and better meeting the surging healthcare needs of the Mid-West region.
The new hospital will include four operating theatres, a 20-bay day surgical unit, a radiology department, a  10-bay medical assessment unit, an ophthalmology unit, a pre-assessment unit and minor operation rooms.