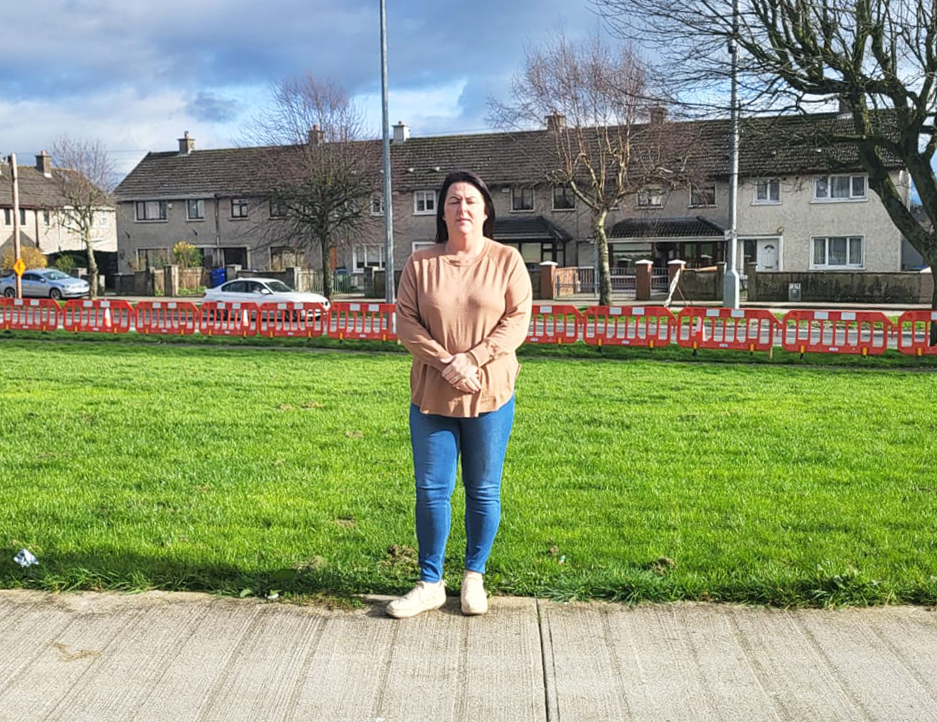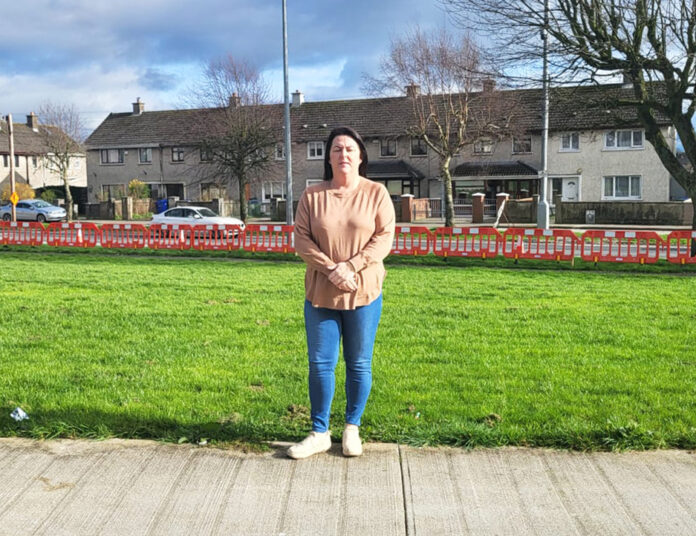 A LIMERICK city councillor has taken the local authority to task over safety measures on the Hyde Road that she lobbied for.
At this week's Metropolitan District meeting, Fianna Fáil councillor Catherine Slattery asked what consultation process took place with local residents regarding a cycle lane being added to the original plans to alleviate speeding in the area.
"Hyde Road is a haven for speeding cars and lives have been lost on this road. That is why I advocated to Limerick City and County Council to provide safety measures on this road," she told the Limerick Post.
"I was overjoyed when they agreed. They advised that new road markings, tactile paving, new footpaths, drop kerbs, junction improvements, and table top ramps, no mention of a cycle lane on the original plan. Out of nowhere a cycle lane was proposed by Active Travel and a planning application went on display on MyPoint online and also at the Council offices.
"Do Active Travel think people are mind readers? How were they to know this and make an objection? What if people do not have internet? This is ludicrous," she fumed.
Cllr Slattery believes what should have happened is a letter from the Council should have been posted to each house on Hyde Road and Hyde Avenue advising people on how to object to the Section 38 — not expecting people to find out themselves.
"I do not support a cycle lane on Hyde Road. In fact, I feel this cycle lane will only add to the problems on Hyde Road. The Council have now put safety measures in to stop speeding cars but put in a cycle lane to give scrambler bikes a lane to speed up and down on."
In response, the Council pointed out that the planning application was published from Thursday June 9 to Thursday July 7 of 2022 inclusive.
"The drawings and particulars of the proposed project were available online through MyPoint and also for inspection at Limerick City and County Council in Dooradoyle, during the above timeframe," said Dan Slavin of Active Travel.
"During the open period of inspection of the documents and particulars, only one submission was received. This submission related to the cycle lane segregation.
"Additionally, prior to the publication of the planning application, the project was also presented to elected members in the area briefings."