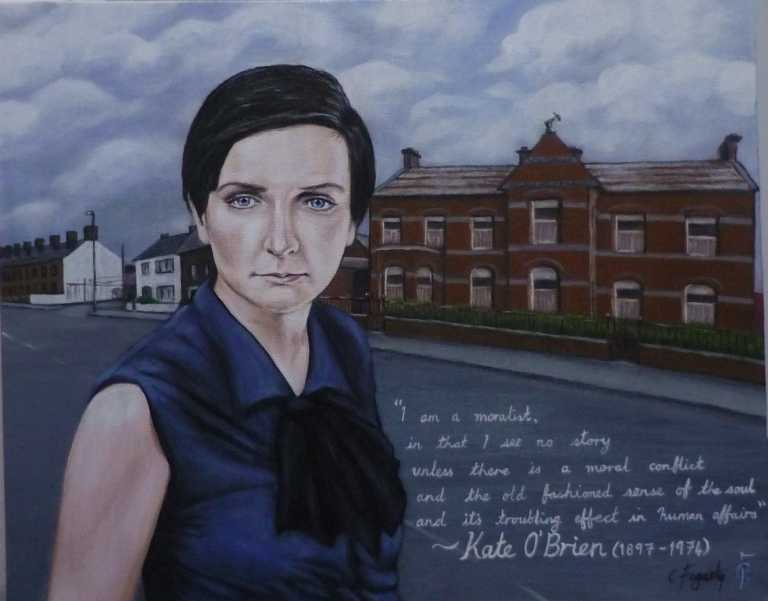 A POPULAR Limerick literary festival will return this weekend with two days of talks, interviews, and poetry.
The 39th annual Limerick Literary Festival will honour Limerick author Kate O'Brien and will open at the People's Museum on Pery Square on Friday.
The festival will be opened by Shirley Keane and Fiona Linnane on Friday evening, while Saturday will see authors like Donal Ryan, Sean Hewitt, and Claire Louise Bennett talking about and reading excerpts from their latest works.
Sunday's events will move to the Belltable with the Kate O'Brien Hour taking place during the morning, before the winner of the Kate O'Brien award for the best novel or short story collection by an Irish female writer is to be announced.
The theme of this year's festival is resilience and is based on an often quoted O'Brien line, "And she did not know that she carried armour".
The festival aims to honour the life and works of the late author and to promote Limerick as a place of literary excellence.
The event will close on Sunday afternoon with 'The Road to Riverdance' an afternoon of music and conversation with Limerick composer Bill Whelan and fellow Treaty man Dermot Whelan about Bill's new memoir.
There will also be an exhibition of archive materials from Desmond O'Grady which will be on display at the People's Museum throughout the programme of events.
Kate O'Brien was born in Limerick City in December 1897 to a middle-class family.
Following the death of her mother, when Kate was just five years old, she joined her three sisters at Laurel Hill Convent boarding school, becoming the youngest pupil there at the time.
She left Ireland in 1919, but many of her works focused on Ireland, or 'Mellick', her fictional name for Limerick.