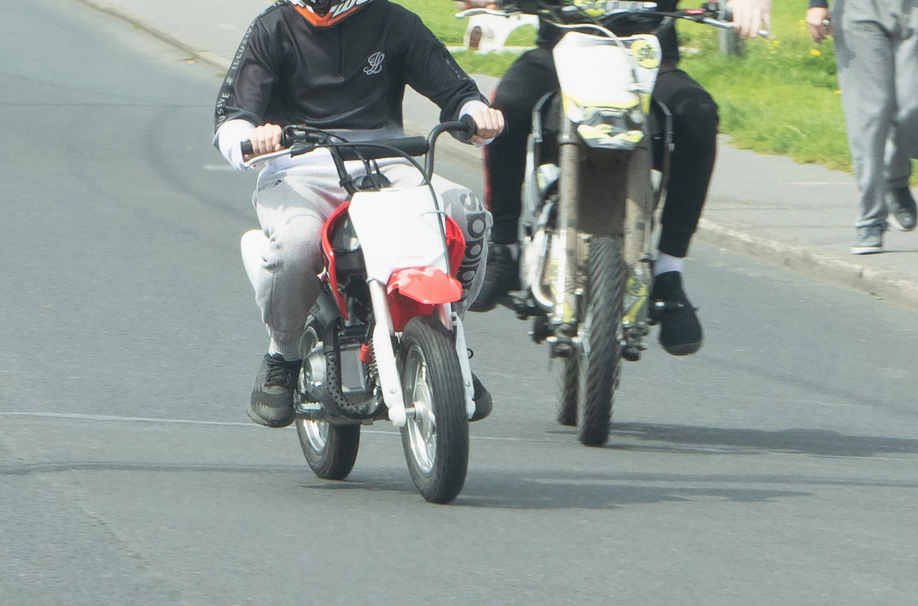 A CALL has been made for the establishment of a task force to tackle the misuse of scrambler bikes in Limerick city.
At last Monday's Metropolitan District meeting, Labour Party councillor Conor Sheehan tabled a motion asked the Council to engage with An Garda Síochána to deal with the dangerous and illegal usage of scrambler bikes in public and green areas.
"I brought this motion to the Council on foot of a number of serious incidents on the Canal Bank between Lock Quay and the Guinness Bridge and others that have occurred in the city centre in recent weeks involving the misuse of scrambler bikes," Cllr Sheehan explained.
"I have been contacted by several people who told me that scrambler bikes have driven towards them at speed while they were walking on the Canal Bank. Numerous people have also told me they had to jump out of the way to avoid being hit by bikes at speed.
Cllr Sheehan told council members that his own mother was almost "taken out" by a scrambler while out walking last week.
"This has gotten out of hand recently and it is only a matter of time before someone gets seriously hurt or is killed by a scrambler bike."
Cllr Sheehan called for the Council to set up a task force involving the Council executive, Gardaí, community groups and councillors to tackle this issue, telling the executive that scramblers have been seen going up and down Cruises Street in the city centre.
"We know the legislation is changing soon to give Gardaí more powers to tackle these bikes, and that can't happen soon enough, but in the meantime, we need to see action.
Seconding the motion, Labour Party Elena Secas called for Gardaí to use their limited powers.
Green Party councillor Sean Hartigan also supported the motion and said he had seen youngsters on scramblers drive directly at people. He warned that there's a real risk of a serious accident.
"I have seen up to ten scramblers together in the city. There's a real risk of a fatality."
Fine Gael councillor Olivia O'Sullivan said she had a "terrifying" experience in the city when an electric scooter came up directly behind her in the city.