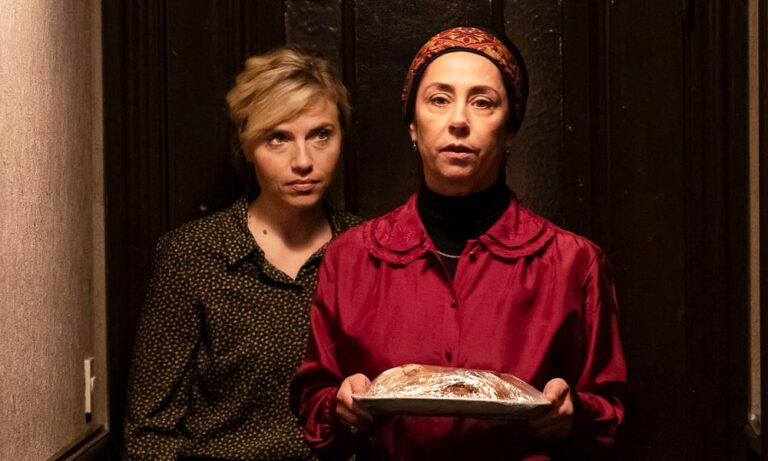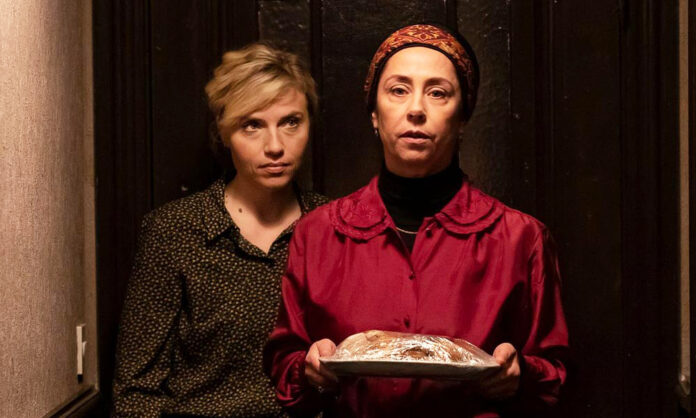 ATTACHMENT is a horror-romance about Maja (Josephine Park), a has-been actress in Denmark, who falls in love with Leah (Ellie Kendrick), a young Jewish academic visiting from the UK.
Director Gabriel Bier Gislason's debut feature is a charming date night flick crossed with a darker tale of demonic possession.
And for those of you grimacing at the prospect of yet another story of devils and exorcists, fear not! This is not your bog standard supernatural fare.
Gislason skilfully delivers a sweet and rather eloquent cinematic account of a complicated love story between two women and an overprotective Jewish mother (Sofie Grabol) who never gives them a moment's space. And while the overbearing parent shot through the lens of Orthodox Judaism might seem a bit contrived, there's really nothing laboured about Gislason's artfully made film.
While visiting Denmark, Leah suffers a mysterious seizure, spurring Maja – who fears that their whirlwind romance is about to be cut short – to pack up and follow Leah back to her home in London.
There, Maja meets her new downstairs neighbour: Leah's mother, Chana.
Chana is a domineering, seemingly religious, and highly secretive woman. She seems resistant to all of Maja's attempts to win her over.
As Maja notices strange occurrences in the building, she begins to suspect that Chana's secrets could be much darker than first anticipated.
Attachment is unlike most other horror films. For one, it strikes a real emotional chord with the viewer. It's also beautifully crafted, with candlelight dancing betwixt the shadows and performances with more depth than we are often accustomed to from the genre.
While it doesn't leave us with the same sense of breathlessness as Keith Thomas's tale of Jewish lore and demonology, The Vigil, it is equally intriguing from a cultural perspective, and shows that horror movies can be so much more than jump scares and masked psychos.
Now showing on Shudder, Gislason's film is a luscious and fascinating tale that takes us in a bold new direction.
(4/5)