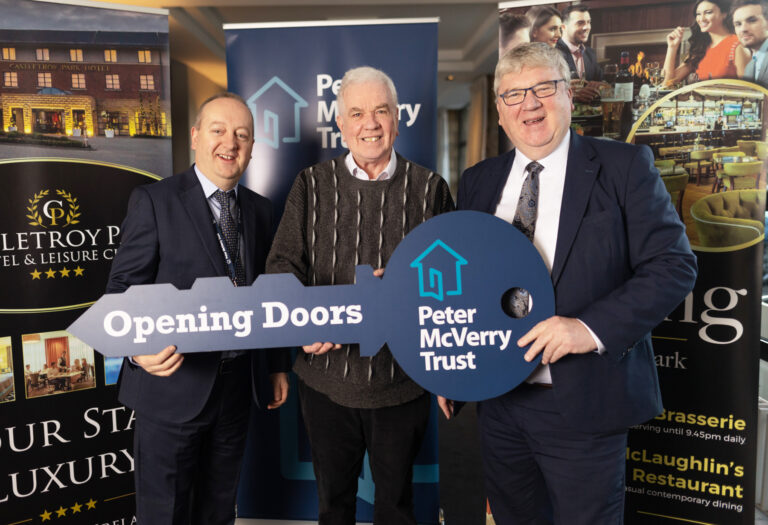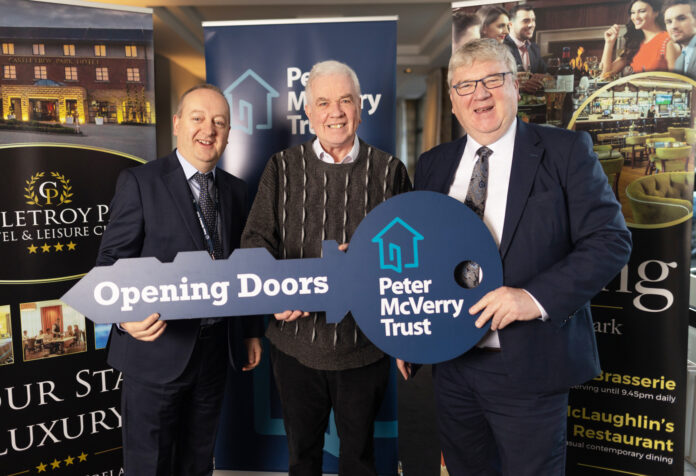 PETER McVerry Trust, the national housing and homeless charity, will be ramping up its supports and presence in Limerick over the coming year.
Chief executive Pat Doyle said that the charity, which supported 723 people in the Mid-West last year, are about to start work on a number of urban regeneration projects in Limerick city centre.
"These projects will deliver one-bedroom social housing apartments for people exiting homelessness in Limerick," Mr Doyle told the Peter McVerry Trust's Limerick Business Breakfast, sponsored by the Castletroy Park Hotel, this morning.
"In the coming months, we'll launch the first 14 homes in our modular home project in Delmege Park, Moyross. The full project will deliver 38 rapid build modular homes across Moyross and Southill for individuals and families impacted by homelessness.
"Alongside the delivery of social housing, we also support the regeneration of communities and employment pathways for people living in regeneration priority areas and will collaborate with Regeneration Limerick to that end in 2023."
"Prevention is a key part of our work and we're working with Limerick City and County Council to prevent more people from falling into homelessness by acquiring HAP properties that have been served with a notice to quit.
"We also recently secured a new contract with the Council which will provide 50 households with tenancy sustainment support services to help them to maintain and retain their tenancies."
"Work is also well underway to increase our office space on O'Connell Street as we continue our commitment to supporting people impacted by homelessness across the Mid-West region," Mr Doyle added.
Só Hotels group and Supermac's owner Pat McDonagh said they are long-time supporters of Peter McVerry Trust throughout the country.
"The work that is being done by the Trust for the most vulnerable in our society is some of the most important social work of our time," he declared.
The event was attended by Limerick business leaders and the keynote speech was delivered by performance psychologist Caroline Currid, who has worked with the Limerick Senior Hurling  and Munster Rugby teams.
Peter McVerry Trust's founder, Fr Peter McVerry, was also present to speak about the charity's work in Limerick.