THE son of a Limerick City man who died a "horrible, horrible death" after suffering years of bleeding from his rectum, told a second inquest into his death that he believed his father could still be alive if he had received better care.
A 2012 inquest into the death of 64 year-old Mike Daly from Lee Estate, found that he died of cardiac failure due to natural causes at Milford Hospice on April 7, 2010.
Three years before his death, Mr Daly underwent surgery at University Hospital Limerick (UHL) after being diagnosed with bowel cancer but he continued to suffer post-operative bleeding and pain.
In what is believed to be a first in the State's history, a second inquest which was agreed in 2016 into the circumstances of Mr Daly's death, finally got underway today.
The inquest, before Limerick Coroner's Court in Kilmallock, is scheduled to continue until Thursday, and is expected to hear from a number of expert independent medical witnesses, including retired State Pathologist, Professor Marie Cassidy who was asked to review the case.
The Daly family's barrister Doireann O'Mahony, told Coroner John McNamara, that the family believe they had acquired fresh evidence that may "cast doubt" on his findings in the 2012 inquest
"They are hopeful the truth will emerge and their healing can begin," said Ms O'Mahony.
Mr Daly's son, Mike Daly Jr, read a deposition on behalf of his family, stating: "We believe our dad suffered a leak post-surgery that went unnoticed, and then multiple subsequent tests over two years that were highlighting serious issues, all went unnoticed and untreated".
Mr Daly Jr said his father "suffered terribly for two years, with daily rectal pain, abdominal pain, vomiting", and long term bouts of rectal bleeding.
"The trauma of constant needless colonoscopies to an already damaged bowel, weekly attendances to A&E by ambulance, the fear of blood-soaked sheets and mattresses or his death" all weighed on his ailing father.
"This we feel could have been avoided, if appropriate protocols in his care were followed."
Mr Daly Jr said the family "knew nothing" about a "proposed working diagnosis of sepsis" by doctors in the Emergency Department at UHL when his father was admitted there in February 2009.
He only became aware that "our dad had concurrent bouts of sepsis from January 2010 to his death in April 2010" after researching thousands of pages from his father's medical records
"It took me years," he said.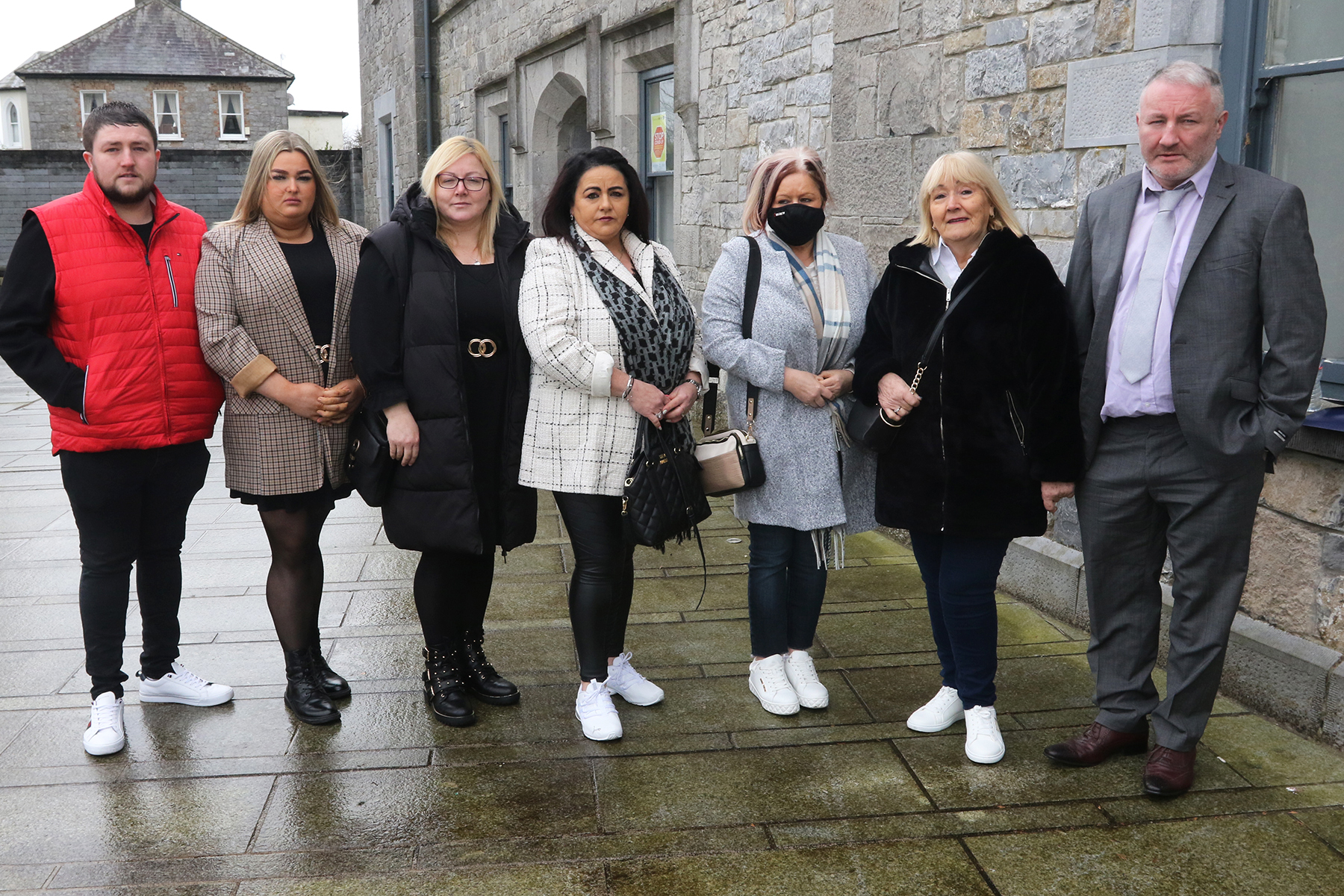 Mike Daly Jr said his family were also not told his father had contracted VRE, a superbug which affects the bowel, prior to his death.
He was "not laying blame" with anyone involved in his father's care, but he claimed, "if appropriate protocols were taken, my dad would have lived and avoided a horrible, horrible death".
Consultant surgeon, Dr Raphael Keane, who told the inquest he had retired from private practice ten days ago and had left public practice ten years ago, had removed a six centimetre cancerous tumour from Mr Daly's bowel in August 2007.
Dr Keane said Mr Daly was considered a "very high risk patient" for surgery as he had suffered a possible heart attack in 2001, acute angina in 2006, long-term hypertension, diabetes, and he had been a smoker.
Mr Daly Sr underwent pre-operative radiotherapy in an attempt to reduce the size of his tumour but this was unsuccessful, which "made it more difficult to remove".
Dr Keane said while he was initially concerned Mr Daly might have suffered a bowel leak, he was now sure he did not.
Mr Daly Sr had underwent "a legion" of post surgical colonoscopies under Dr Keane's care, and biopsies of tissue taken during the procedures showed no re-emergence or spread of the cancer.
Dr Keane did not agree with a report by a radiologist following a CT scan of Mr Daly Sr's bowel that the cancer may have returned in the form of rectal abscesses.
Dr Keane said he was always satisfied that from his knowledge of Mr Daly's condition, his reading of scan reports as well as his own post-surgery examinations, there had been no evidence the disease had returned or spread.
He said Mr Daly Sr had been taking a drug for treatment of his heart disease which made it more difficult to stop bleeding, and he was eventually taken off the drug.
Dr Keane maintained he suspected "radiotherapy" changes to Mr Daly's bowel as well as Mr Daly suffering from hemorrhoids, were the root cause of his post operative bleeding.
Dr Keane described Mr Daly Sr as a lovely man and conveyed his sympathies to his family.
The inquest continues tomorrow (Tuesday).