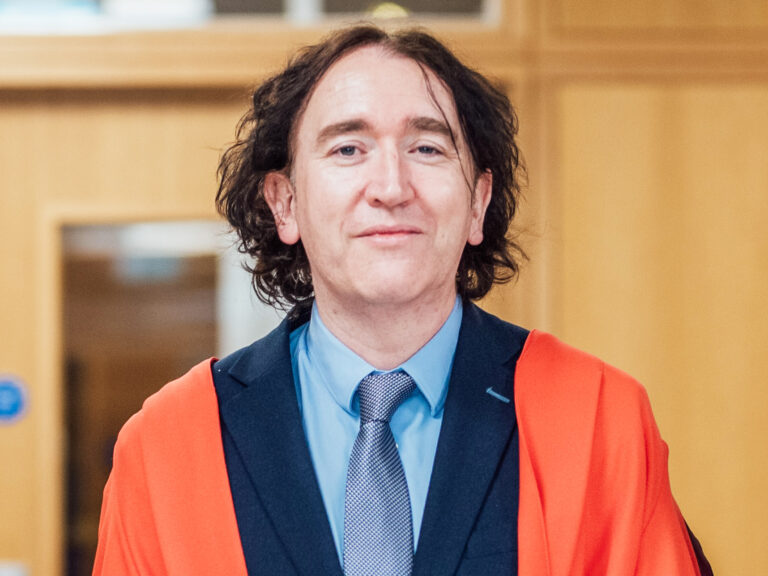 A LIMERICK man has been appointed Director of the Science Foundation Ireland Research Centre for Pharmaceuticals (SSPC) at the University of Limerick.
Professor Damien Thompson has been interim director at SSPC since last April and his research focus is in the area of modelling and design of nano-structured materials for health and sustainability.
Along with his role as professor of molecular modelling, he is leader of  the predictive materials modelling group at SSPC and the Bernal Institute at UL.
As SSPC Director of SSPC, he will enhance its research activities by working in partnership with other third level institutions, international collaborators and industry partners.
"SSPC has been an enormous success to date and the opportunity to lead one of our world-class research centres is one I am very happy to take up," he said.
He paid tribute to previous co-directors Prof Michael Zaworotko and Prof Gavin Walker for paving the way and steering SSPC's international recognition.
"At SSPC we work at the forefront of pharma and biopharma research, leveraging the collective expertise in the centre to drive innovation and bring our new science into industry, supporting smart manufacturing of sustainable drug products. This means more agile, leaner, more eco-friendly manufacturing of more effective, safer, more affordable medicines." Professor Thompson explained.
Congratulating Professor Thompson on his appointment, UL Vice President for Research, Professor Norelee Kennedy, said that he has had multiple novel ideas and breakthroughs in research highlighted globally.
"He played a key part in the development of new molecular materials for health and sustainability applications, most recently in brain-inspired organic computing. His modelling group publishes regularly in world-leading journals including Nature, Nature Materials and Nature Chemistry.
"SSPC works right across the spectrum from crystallisation of small molecule drugs to bioprocessing of therapeutic antibodies and cells, with modelling and data underpinning and accelerating the research at every step," Professor Kennedy added.