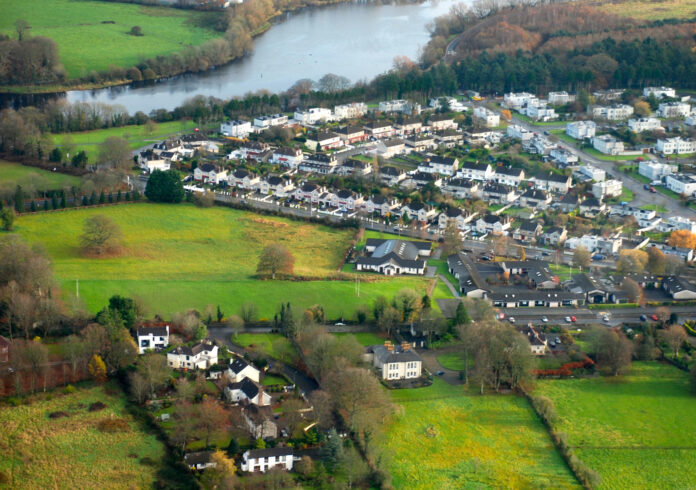 PLANS for a cycle lane near a lonesome monument where Limerick children were buried will not interfere with the historic site, Limerick City and County Council have promised.
A number of concerned people contacted the Limerick Post as tree felling work was being carried out at the Bishop's Field in Corbally recently.
They variously described the adjoining site as an historic plague grave and a "little angels" (children's) or famine burial ground. They expressed concern that any works there might disturb remains.
One local man, Liam Moloney, told the Limerick Post that the area is a "known burial site. Remains were unearthed there years ago when there was other work going on and the work was stopped."
"People locally know it all along as a burial site and it would be terrible to see that disturbed. I worked in the UK years ago and I remember there was a big project planned but the minute they discovered it would interfere with an old burial ground, it was dropped."
Others contacting with the Limerick Post felt the tree-felling might already have impinged on the burial ground, known locally as the 'Kilieen'.
In Irish, the word 'cillín' refers to historic burial sites, mostly used for babies who were stillborn or died before they could be baptised.
The sites were usually in unconsecrated grounds outside churchyards and were also used for recently deceased who were not at the time allowed in consecrated churchyards, including those who died by suicide, the mentally disabled, beggars, executed criminals, and shipwreck victims.
In response to a query from the Limerick Post, a spokesman for the local authority said "Limerick City and County Council are aware of the existence of a graveyard, known as the Killeen, which is a recorded monument (LI005-022)"
Recorded monuments are protected under law.
"The burial ground is outside but within ten metres of the footprint of the Active Travel project," the spokesman said.
"The recent tree felling took place in advance of the main construction contract to avail of the tree felling window, which extends from September to February, and did not disturb the ground. These trees will be replaced at a minimum ratio of 3:1 of high quality trees in this construction contract.
"When the works, which have received planning permission, go ahead, they will be archaeologically monitored where they are in proximity to the monument."