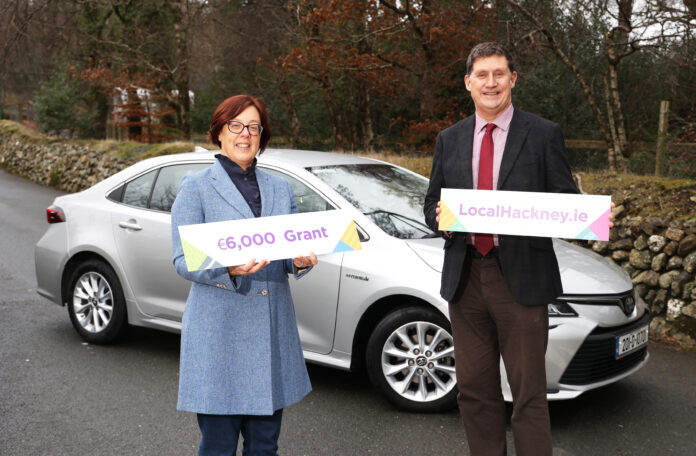 THE National Transport Authority (NTA) did not receive a single application for a pilot Hackney service in Abbeyfeale, the deadline for which passed at the end of last month.
The West Limerick town was chosen by the NTA as one of 21 locations nationwide for the scheme, which was hoped to be operational from this month.
The Local Hackney Pilot is a grant-aided programme to encourage new part-time local hackney services to operate in communities that could not support a full time taxi or hackney operation.
Under the scheme, successful applicants may be granted €6,000 as a subsidy to ordinary fares income to run the service, paid by the NTA in monthly instalments, where the service provider can show that the service is being used and is of benefit to the community.
This week an NTA spokesman said it received applications for 15 of the 21 areas included in the pilot and has issued provisional offers to 15 successful applicants.
"Unfortunately, the NTA did not receive any applications for Abbeyfeale," he said.
"While the closing date for receipt of applications for the grant-aided pilot has now passed, NTA continues to issue Local Area Hackney licences where applicants can show there is a need for the service and they do not displace or replace current SPSV (Small Public Service Vehicle) providers."
At the time of its launch, NTA chief executive Anne Graham said she would encourage anyone with a suitable and appropriately insured vehicle, who has an interest in assisting their community to submit an application for the pilot programme.
Transport Minister Eamon Ryan also said when the pilot was launched that one of their key priorities in transport is to improve connectivity across rural Ireland.
"In particular, not just in towns, but in the areas around those towns where so many people live and farm. This pilot responds to the reality of rural life in Ireland, in a creative and local-based way, connecting people from their doors to local towns, healthcare centres, post offices, or on to other transport stops and hubs."