CONVICTED murderer Logan Jackson could not continue to serve out a life sentence in any Irish jail, because the State authorities feared he would be harmed or killed in custody.
The extraordinary acknowledgment, that a prisoner who committed a murder in the State could not be detained in any jail in the State because of safety concerns, is outlined in a statement from the Department of Justice.
Jackson murdered five-time national boxing champion Kevin Sheehy, (20), by repeatedly ramming the innocent sportsman with a 4×4 Jeep as he walked along Hyde Road in Limerick City on July 1, 2019.
Jackson, who is aged in his 30s with an address at Longford Road, Coventry, was transferred from Limerick Prison to a jail in his native England on March 13.
The transfer was eventually granted by Justice Minister Simon Harris, despite repeated protests from the victim's family, who said they have never being involved in any alleged risk to Jackson's safety.
The Department of Justice explained that Minister Harris was required by law to consider a number of factors "including that Mr Jackson has been on 23 hour lock-down for the three years he has been in custody due to very significant security risks".
"These risks constituted a threat to the staff and prisoners at Limerick Prison, as well as Mr Jackson," it said.
The Department also revealed that a wider security assessment indicated that these risks would persist in any Irish prison.
It is understood that Jackson applied to be transferred out of Limerick Prison on January 13 2022, a mere 23 days into his life sentence.
Kevin Sheehy's mother, Tracey Tully said she was unaware of the date Logan Jackson applied for the transfer. I think that's very soon. I feel like my human rights were not considered at all. I wasn't notified this had happened.
"Is it right that he is transferred out of Ireland and the case is still an ongoing investigation? I just I feel I have been mentally abused by the State for the last three years," she declared.
Gardaí suspect others assisted Jackson on the night of the murder and are continuing to build a case to bring these people to justice.
A Garda spokeswoman confirmed "this investigation remains active and ongoing".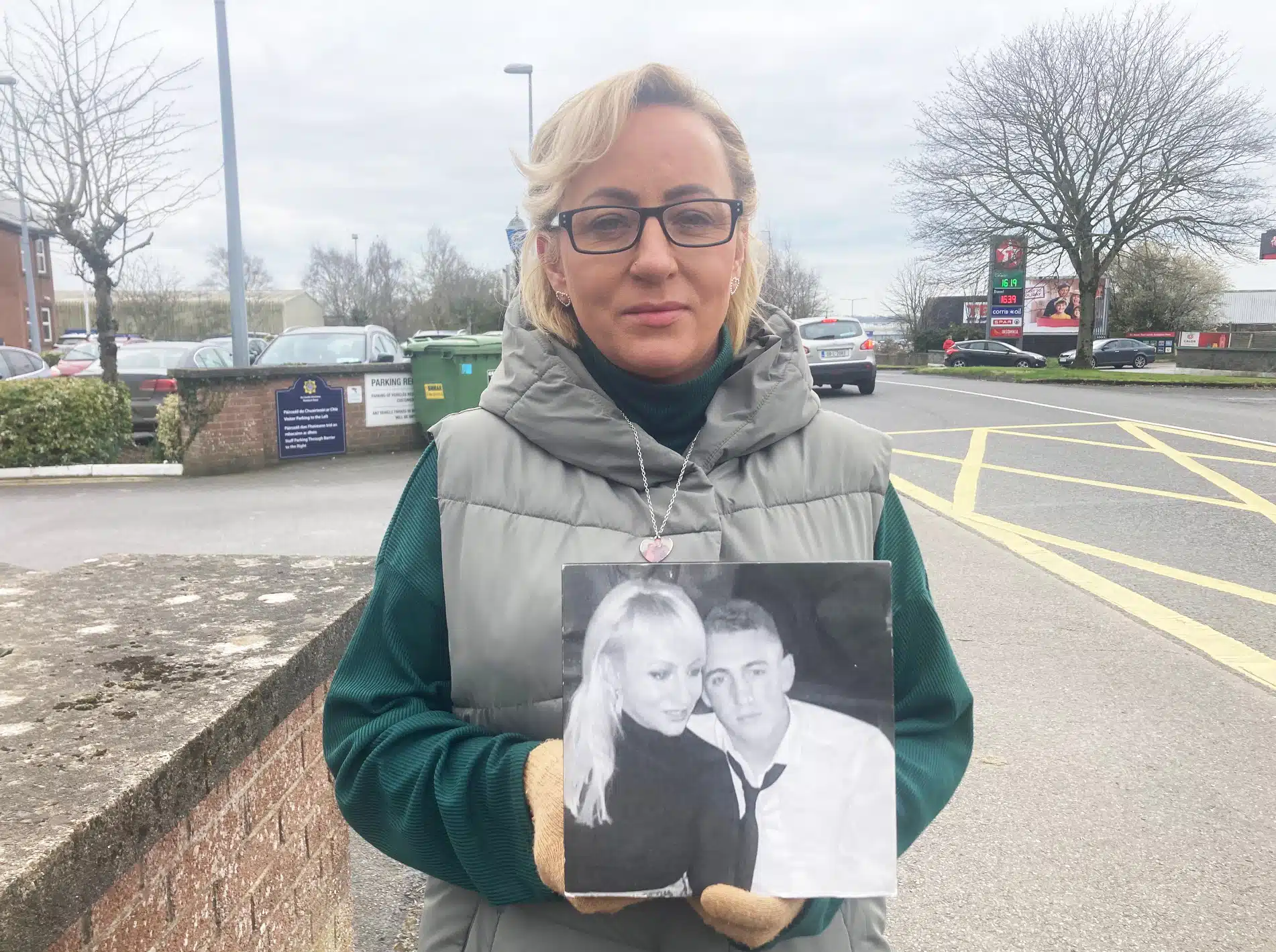 Ms Tully said she has written to Minster Harris explaining that she felt as if she had been gaslighted and threatened by his office. The Department sought to charge her with the Minister's legal bill when she challenged his decision last year.
She has not yet received a response to her letter.
"They were throwing bills at me to try and gaslight me and to try throw me off challenging the minister's decision, it all feels very unsettling," she claimed.
Ms Tully didn't have to pay the Minister's and Jackson's legal fees, however she said she felt like she was put "in fear" at the time that this could happen.
"I hope no other family goes through this mental torture by the State."
"Logan Jackson is gone now. He is no longer subject to the laws of this land where he killed my son. Not only have I lost my son; but my family have been treated terribly in all of this. It was mental torture having to take a case against the minister on top of suffering the grief of losing my son," she said.
"Logan Jackson took my son's human rights monstrously – so if we are talking about human rights, I want to know about Kevin's human rights, my human rights, Kevin's daughter's human rights.
She maintains Logan Jackson should serve his sentence in Ireland where he killed her son and "not in the land he chooses to spend the rest of his days".
A spokesman for Minister Harris said he will be responding to Ms Tully about her continued concerns.
"To further strengthen the rights of victims, Minster Harris recently received Government approval to change the law to make it a statutory requirement to notify victims registered with the Irish Prison Service that an application for transfer outside the State has been made by a prisoner serving a sentence here," he explained.
The revision will also provide victims with an opportunity to make a submission in relation to the application. This was recently approved by the Oireachtas and is expected to become law very shortly."