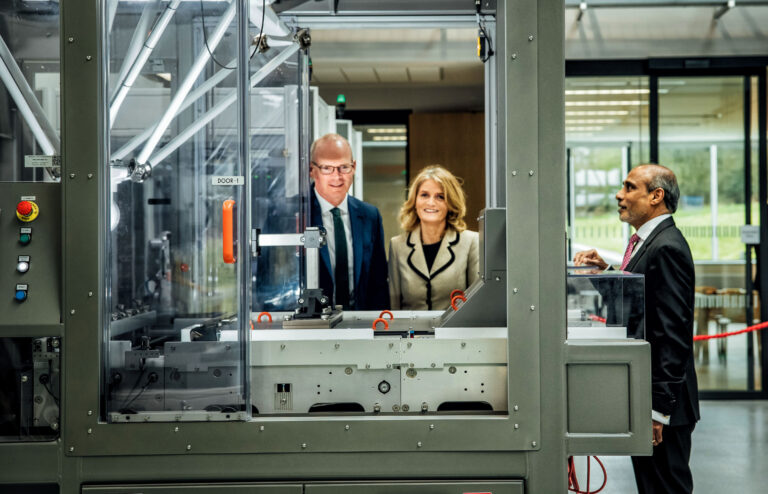 A WORLD-class digital manufacturing facility was opened in Limerick yesterday to help establish the city as a top manufacturing base and support centre for indigenous enterprises.
Digital Manufacturing Ireland (DMI) was opened by Enterprise and Employment Minister Simon Coveney at the IDA National Technology Park in Castletroy.
The new facility, supported by the Government to the tune of €40 million under the Industry 4.0 strategy, hosts end-to-end digital and physical production lines to accelerate and deploy the latest digital technologies and drive competitiveness in the Irish economy.
Minister Coveney said the facility will play a pivotal role in advancing competitiveness in the manufacturing sector, which employs over 270,000 nationally.
"As the world's supply chains continue to be disrupted, competitiveness challenges prevail and international competition for investment intensifies. It has never been more important for Ireland to invest in the future of its core manufacturing capability.
"Digital Manufacturing Ireland will support Ireland's manufacturing base in remaining at the forefront of digital transformation and ensure that Ireland is recognised internationally as having a vibrant, collaborative, competitive and digitally enabled industry base."
IDA interim chief executive Mary Buckley added that "DMI will ensure that Irish based manufacturers have access to the infrastructure, technology, and skills to help them solve real issues and to kickstart and continue to drive their digital transformation journeys."
One of DMI's first clients will include global medtech company Edward Lifesciences, who also announced a strategic partnership with the facility this past Monday. The partnership comes as part of an effort to bolster Edward Lifescience's digital transformation across the Mid West.
The positive news comes off the back of last week's announcement that Limerick is one of the most attractive European cities for foreign direct investment, earning the title of 'Micro European City of the Future' by fDi magazine. The city also ranked highly for economic potential, business friendliness, and human capital.