GARDAÍ and HSE paramedics are being credited with saving the lives of two men who sustained wounds in a double stabbing in a house in Thomondgate on Monday morning.
Because of the first responders were on the scene within minutes, the two injured men, in their 20s and 40s, received potentially life-saving treatment before being rushed in a critical condition by ambulance to University Hospital Limerick.
Meanwhile, Gardaí are investigating any potential links between the double stabbing and an attempt to burn CCTV camera poles as well as the spillage of paint on footpaths and roads around the crime scene on Monday evening.
Gardaí suspect the two men sustained stab wounds at a house on New Road, Thomondgate and that they had been socialising with others at the time.
One of the men was found in a critical condition in this house, while the other injured man managed to walk several hundred meters to a house off Cross Road, Thomondgate, leaving a trail of bloodied footprints along the route. This man was also found in a critical condition.
Investigating officers are working on a theory that the stabbings arose out of a row between parties who were socialising together, which escalated into the men being stabbed.
Sources familiar with the case said responding Gardaí had walked into a "gruesome" scene.
"The Gardaí did good work, they followed a blood trail and found one of the men who had not sought medical assistance. They may have saved this guy's life, there was a lot of blood loss, and it could have potentially led to him dying."
It is understood that the two men were known to one another prior to the incident.
Gardaí have appealed for witnesses, dash cam footage as well as anyone who may have seen one of the injured men making his way from one house to another.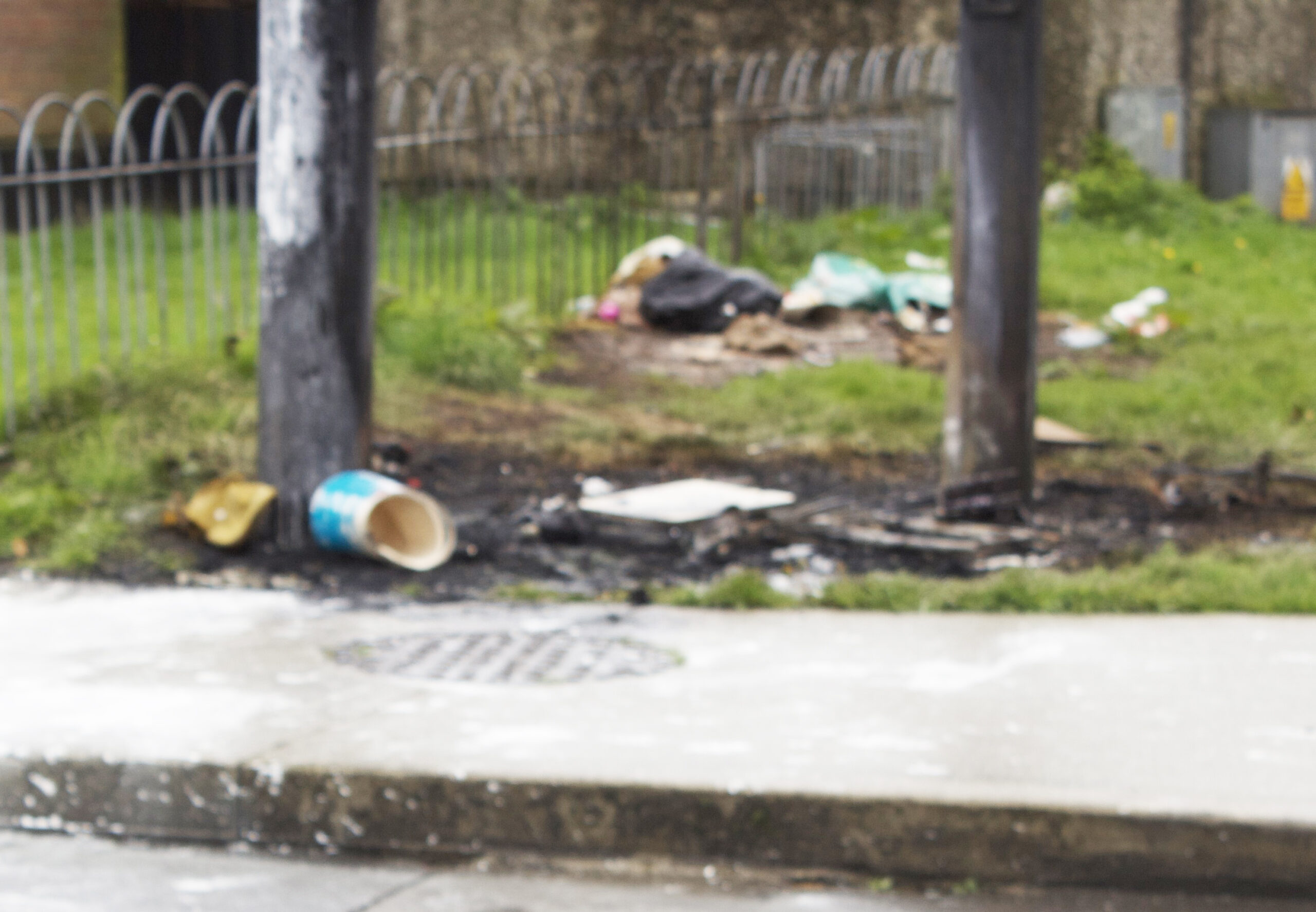 Sinn Fein councillor Tom Collopy said that after Gardaí removed their cordon from around the crime scene, there had been an attempt to burn CCTV cameras overlooking areas that had been sealed off.
"Situations like this are totally reprehensible, particularly in a settled community where the demographics would indicate that a lot of the residents are of a particular age group," Cllr Collopy said.
"A double-stabbing and assaults are the last thing anyone wants in the community but I am particularly conscious of there being elderly people there.
"The fact that there was an attempted arson on the security camera, I cannot explain that, it doesn't make sense to me at all."
Cllr Collopy he hoped the two injured men would "recover from their very traumatic experience".
"I wish the Garda investigators well in their deliberations regarding this shocking crime. It has left the community numb," he added.
Anyone with information is asked to contact Henry Street Garda Station on 061 212400, the Garda Confidential Line on 1800 666 111, or any Garda station.