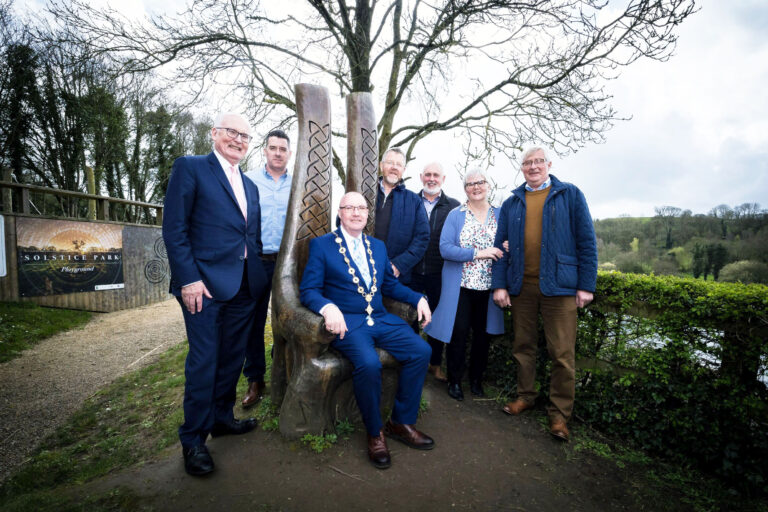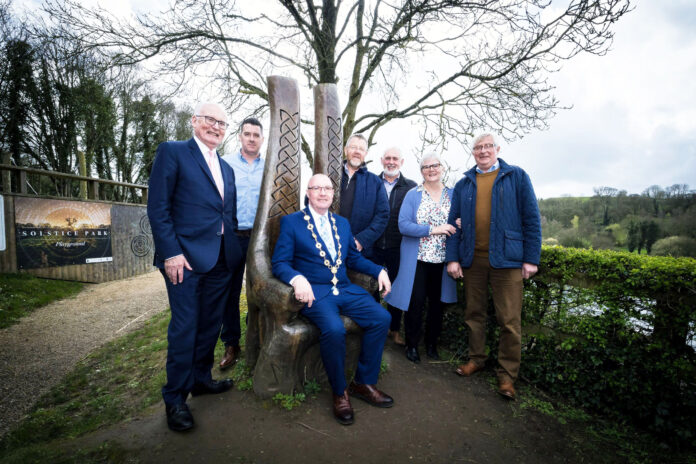 LOUGH Gur Visitor Centre has become the latest addition to the portfolio of visitor attractions under the ownership of Limerick City and County Council subsidiary, Discover Limerick DAC.
The company also operates King John's Castle which was transferred to the local authority's ownership from the Shannon Airport Group last year.
Speaking at the handover of the Lough Gur Centre this week, Mayor Francis Foley paid tribute to the Lough Gur Development Group which, as a local community organisation, had done tremendous work for the area.
"Over the last decade and more they have operated Lough Gur Visitor Centre, overseen the full refurbishment of this lakeview centre and added many new amenities for all to enjoy. Their work has raised the profile of this unique location leading to the point where everyone agrees that it  is ready for the next phase in its long history".
Lough Gur Development Chairman Eamonn Boland said that with Discover Limerick DAC at the helm, they were sure that the site would continue to flourish in safe hands.
"We look forward to seeing Lough Gur Visitor Centre and services continue to operate in a way that is conducive to a visitor attraction located in the midst of a thriving community".
Among the guests at the handover ceremony were former Chairpersons of Lough Gur Development including George Finch who, at the age of 17, was the first Chairman of the organisation over 50 years ago.
Limerick City and County Council Tourism and Culture Director Gordon Daly said the positioning of Lough Gur within the 'Ireland's Hidden Heartlands' Fáilte Ireland brand was a great opportunity to drive success into the future".
Key attractions include a thatched visitor centre modeled on the shape of Neolithic houses. Adjoining the Visitor Centre is a limekiln top seating area and playground overlooking the expansive lake .
The 20 acre lakeshore park is an ideal location for picnics and walks while the surrounding area is home to a wide variety of archaeological monuments and historical features which are maintained and cared for by the Office of Public Works.
These include stone forts, castles and wedge tombs as well as Ireland's oldest and largest stone circle. According to academics, Lough Gur is the only location in Ireland that has visible evidence of every age.
Trained guides deliver tours of Lough Gur Visitor Centre and the surrounding sites offering bespoke experiences ranging from 30 minutes to three hours depending on level of interest and available time.