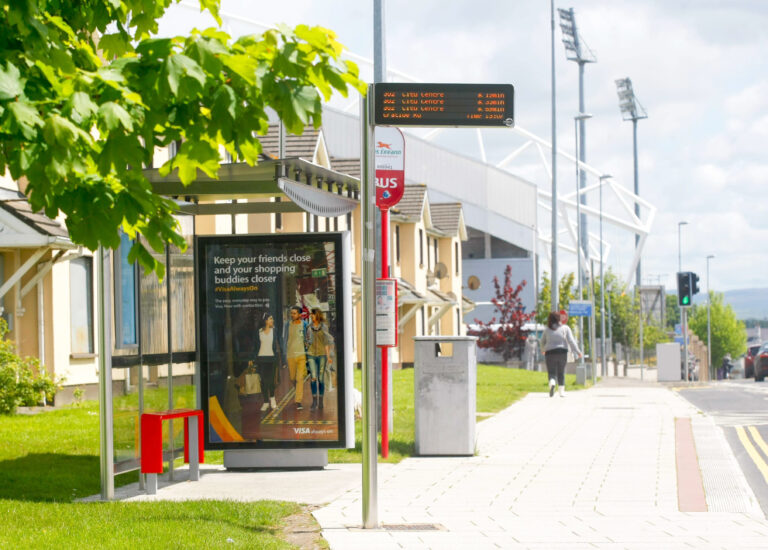 19 new bus shelters are to be built across Limerick city and county after the local authority was allocated €630,000 for enabling works with the first of the shelters due to come into operation by the end of the month.
The funding, allocated by the National Transport Authority (NTA), will see five bus shelters constructed in Limerick's metropolitan area and a further fourteen across the county.
It's a significant increase on the amount of funding received by the council in last year's Bus Shelter Enabling Works scheme, which came to €100,000.
The precise location of each shelter is currently being assessed by Limerick City and County Council's Active Travel team and designs are being prepared for each location.
Active Travel Senior Engineer Sean McGlynn said they were aware of a significant demand for bus shelters in Limerick and that was why they lodged an ambitious application to the NTA for funding.
"We're delighted the NTA has matched us in that ambition and I look forward to seeing construction get underway very soon. It is a particularly significant announcement for many rural areas of Limerick, with many towns and villages to now have shelters on stream before the end of the year."
The funding will enable works to take place at agreed locations in the following areas:
·         Adare
·         Askeaton
·         Bruff
·         Caherconlish
·         Childers Road (Limerick City)
·         Clarina
·         Cloghkeating (Mungret)
·         Croagh
·         Croom
·         Golf Links Road (Castletroy)
·         Groody Road
·         Hospital
·         Kilfinane
·         Kilmallock
·         Kilmallock Road (Limerick City)
·         Mungret
·         O'Rourkes Cross
·         Rathkeale
·         Templeglantine