GARDAÍ launched a murder investigation tonight into the death of a woman in Limerick City on Tuesday.
The investigation was upgraded to murder following a post-mortem on the victim's body by State Pathologist, Dr Linda Mulligan.
Gardai said the results of the autopsy were not being disclosed "for operational reasons."
The victim, who was in her 20s and from Romania, was found stabbed to death in one of a dozen apartments at Riverdock House on the Dock Road.
A statement released by the Garda Press Office said: "An incident room has been established at Henry Street Garda Station and a murder investigation has commenced under the direction of a Senior Investigating Officer.
"A Family Liaison Officer has been appointed and will keep the family informed of the investigation. The Garda Technical Bureau is continuing with their examination of the scene.
"Gardaí are appealing to any person who has information that can assist with this investigation to contact them. They are appealing to anyone who has camera footage from the Dock Road and O'Curry Street areas of Limerick City from 1 to 2pm on Tuesday to contact them."
Earlier a businessman who raised the alarm which led to the discovery of the young woman's body, said he was praying for the victim and her family.
Derrick Amrein, owner of Chizel & Oak on O'Curry Street, said he alerted emergency services after he was asked for help by two people who ran from the building where the body was discovered.
"About 1pm yesterday, a man and a woman in pyjamas approached and asked to ring the emergency services and said there was a stabbing in their apartment block just around the corner," Mr Amrein explained.
"I rang Henry Street and said they needed to send ambulances as we had been informed a lady was 'bleeding out' in the apartment.
"The Gardaí and the ambulances came very quickly, so the emergency services were superb at the speed they came. They cordoned off the area and took over and then I heard later on that the woman passed away.
"It's a very tight-knit old community and we are all in shock. We are frazzled by the whole thing and everyone is expressing their anguish at what happened."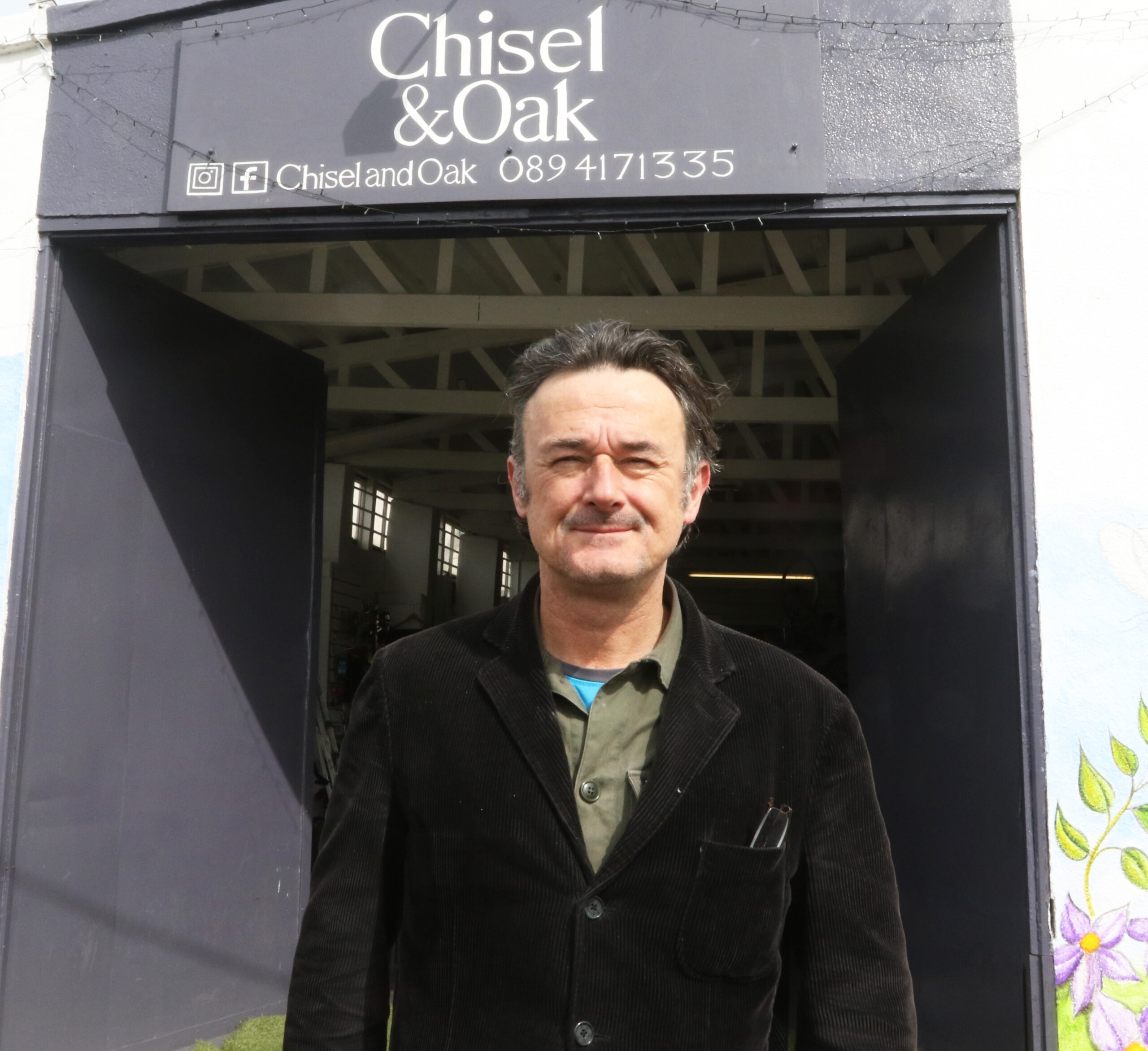 "It'll take time for the community to recover. The Gardaí have been here all morning searching bins and the forensics team have been here working through the night. They are doing a great job."
Mr Amrein said he was praying the victim's body "gets back to whatever country she is from" so her family can lay her to rest.
"It is very sad for the parents, any father or mother losing a child at any age is horrendous, so all our thoughts are with them."
In 2007, Sylvia Roche Kelly was beaten and strangled in the Clarion Hotel (renamed the Clayton Hotel),  adjacent to the building where the city's latest female victim was stabbed to death.
Visiting the stabbing scene today, Ms Roche Kelly's brother Ger Bourke, 41, said: "People are saying this is shocking but this is a common occurrence. My sister was murdered in the Clarion Hotel, Grainne Dillon was murdered in Jury's Inn a few years back.
While none of the killings are linked, Mr Bourke said he was highlighting the murders of women in the area to raise awareness about the increasing dangers faced by women.
He also referred to the unrelated suspicious death of Louise Muckell, who died following a fatal assault in July 2022. Gardaí believe she  had been in a property on Windmill Street, close to the scene of Tuesday's fatal stabbing, in the hours before her death.
"Sylvia Roche Kelly was my sister. You never think it is going to visit your own door, but it has gone to the stage where women are not safe walking our streets, they really aren't.
"I suppose the only thing is try and look out for each other. If you see someone who looks like they are in trouble, don't turn your head and walk away, try and help them."
"If you think a woman is being abused or it looks like they are in imminent danger, maybe try and stop and help them instead of turning your head and looking the other way. There is too much of that going on in society."
"People tell you you shouldn't get involved, but I will. You just don't want to see it happen to somebody else.
"I won't lie to you, when I saw this on the news I said to myself, 'I hope it is not another member of my family'. Here is another family now and they will never get over it.
"The perpetrator is not caught yet, which is even worse because it means the public are in danger," Mr Bourke said.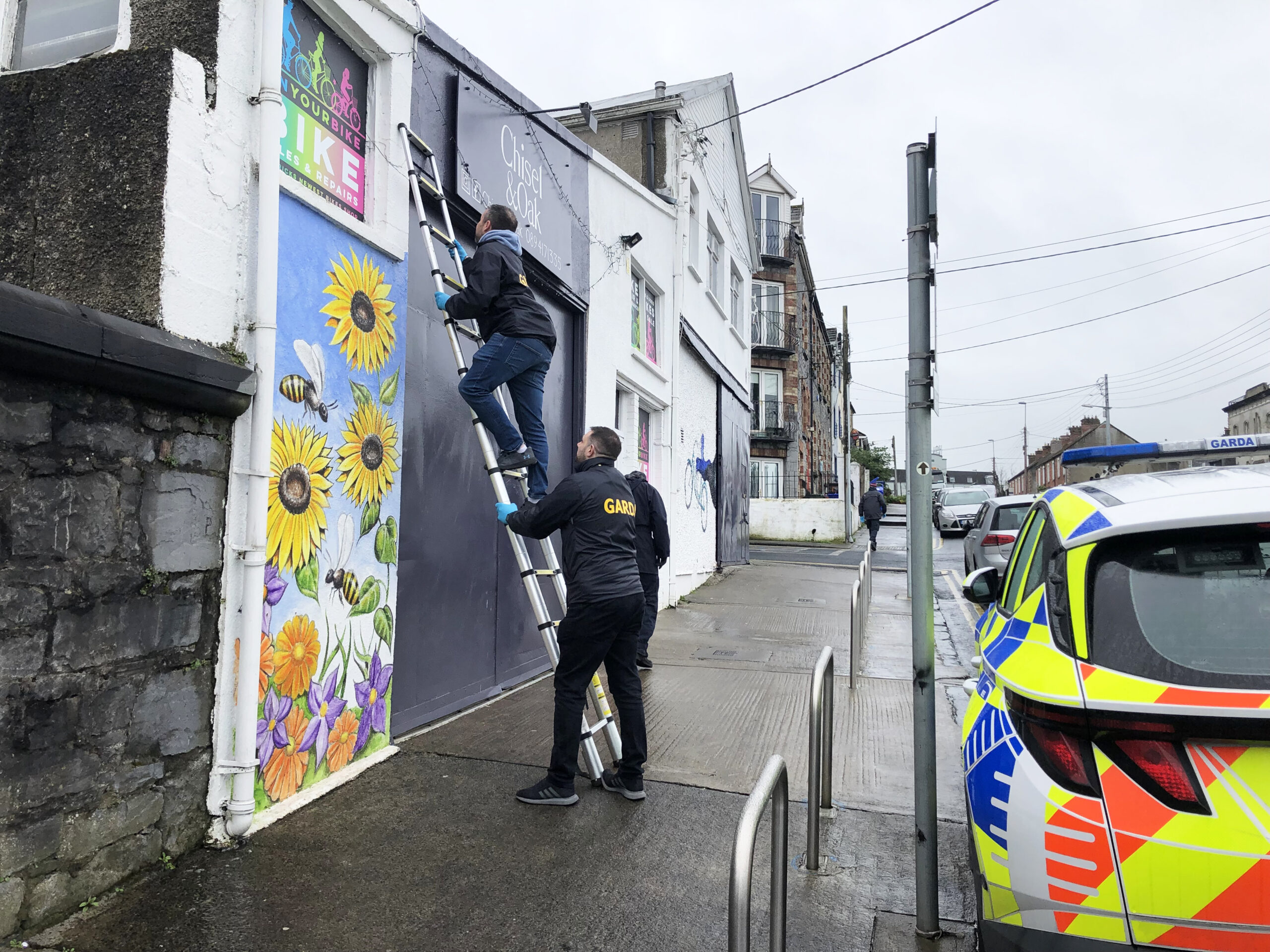 Gardaí carried out searches of the Dock Road and O'Curry Street area looking for the weapon used in the fatal attack. They also searched drains, rooftops, yards and gardens for evidence which may lead them to the killer.
CCTV footage from nearby shops, flats and commercial businesses was examined to  trace the movements of a man seen with a makeshift bandage on one of his hands around the time of the killing.
The man was seen entering a local shop washing his hands and leaving. Gardaí said they were anxious to speak to this individual as part of their ongoing enquiries.
Anyone with information is asked to contact Henry Street Garda Station on 061-212400.