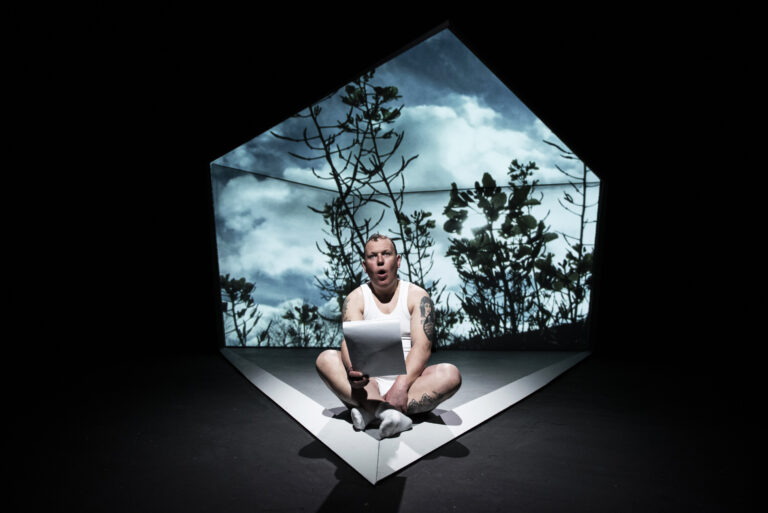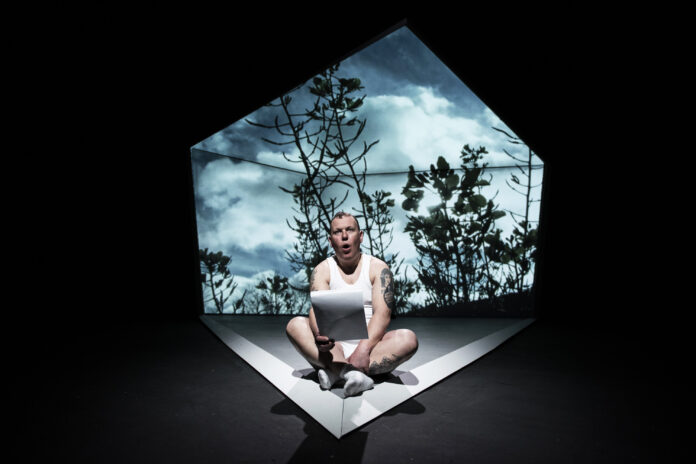 ISSUES surrounding mental health and the prison service will be brought to the fore in a new play making its way to Limerick this weekend.
The Examination is a two-man show performed by comedian Willie White and Gary Keegan from theatre company, Brokentalkers.
The work showcases both men's experiences of crime – Keegan having been the victim of an assault and White as a former prison inmate – to examine an area of society that can often be ignored.
Speaking to the Limerick Post ahead of the show, Willie White said that family issues when he was growing up led him to spiral into drugs and homelessness, eventually ending up in prison.
"I went to live in London when I was 16 years of age and I took my using with me, at that stage I would have been drinking, I'd have been smoking hash and trying other stuff.
"Then in London I worked for a couple of years and ended up having a psychotic breakdown from drugs, and ended in a psychiatric unit for about seven months.
"My life was just always kind of drug-based and moved onto bigger drugs," the convict-turned-comedian said.
"I'd have been taking a lot of Es and LSD and eventually, at the end of my using, I'd have been taking heroin at probably about 20 years of age."
After years of drug use, the Ballymun-native again found himself back in London, this time with a crack cocaine addiction, before being extradited to Ireland to face a drugs charge.
Willie was sentenced to five and a half years in prison, with a review after three and a half years. It was during this time that he turned his life around.
He said that even with best intentions, "we're all only one act away from ending up in prison. That is the harsh reality of it."
"Through the three and a half years that I was in prison, I ended up doing a detox, I ended up on a 12 step programme in prison and I eventually detoxed.
"When I got out of jail in 2001, I got clean and sober and, believe it or not, tomorrow (April 4) I'm actually 22 years clean and sober."
Willie said that, after he got clean, he became interested in stand-up comedy and featured in TV shows such as Des Bishop's Joy in the Hood and the Savage Eye on RTÉ, before The Examination came about.
"The play came about from a tweet. I got a tweet off one of the founders of Brokentalkers – a guy called Feidlim Cannon – and he had been speaking to a music teacher in Mountjoy.
"He asked them who would he recommend to do this play and they gave my name and contacted me."
As part of the play, Willie and Garry Keegan talk about their experiences as both a former victim of crime and a former addict and criminal, as well as the impact prison has on prisoners.
"We talk about the health and the welfare and the mental conditions of prisoners in Irish prisons. There's extracts taken from lads that are doing life in Mountjoy and we got his amazing piece of theatre together."
Despite getting clean in prison, Wille doesn't think that prisons in Ireland do enough to help rehabilitate prisoners through drug addiction or mental health issues.
"They haven't got the resources," he says.
"Prisons should really have a detox landing or a detox facility for people who want to get clean and sober. And they should have a wing that's designated for people that that don't drink or don't take drugs anymore."
Willie said that the message he wants to send by staging the play is that people can change, that there's hope for anyone who finds themselves in the depths of addiction.
"If you want to change and you're sick and tired of being sick and tired, there is a way out," he offers.
"Hope is such a big word for people who just can't fathom it. I firmly believe that if you want a way out, if you want to turn your life around, the resources are there.
"There are services in your area which will point you in the right direction about getting yourself into treatment."
"Yes it is difficult. Yes it is hard. But when you get yourself out the other side and you have support and you have people that have your best interests at heart, it's a lot easier than it is to be in the madness of it," Willie concluded.
The Examination will come to the Lime Tree Theatre tonight (April 7) and Saturday (April 8). Tickets can be gotten on LimeTreeTheatre.ie.