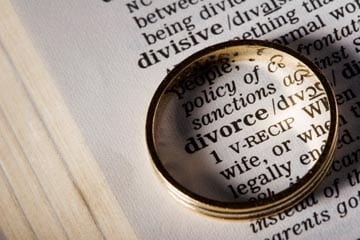 Q. I met a man at the beginning of last year and we started seeing each other. He is from outside the EU and was here on a student visa. That was due to expire and he would have had to leave the country. He told me that getting married to an Irish woman was his only option to stay in Ireland. I felt pressured but I agreed. Immediately after the ceremony his entire attitude changed and he became physically and mentally abusive. It turns out that he is married in his home country and I don't think ever divorced. What steps do I take? Can I get an annulment?
Dear Reader,
You should first make contact with your solicitor. If your husband is being physically and mentally abusive, you are entirely within your rights to seek a protection or barring order. This can be done in relatively short order in the District Court in your area.
You have entered into what is known as a 'marriage of convenience', i.e. a marriage solely for the purpose of securing an immigration advantage.
It would have been open to the marriage registrar to object to the granting of a marriage licence before you got married. However, you have gone through with the ceremony and, per a recent Supreme Court decision, a subsequent finding that a marriage was one of convenience does not render the marriage automatically void.
A nullity can be sought through the Circuit Court and is granted only where the marriage could not have been legally valid at the time it was made. In your situation, you can state that you were forced or pressured into matters.
You could also seek to claim that as your husband was already married in his home country and not divorced then the 'marriage' that you entered into was never valid.
I note that you feel that your husband may have married and never divorced in his home country. I can confirm that country (the name of which we have redacted for your privacy) is a party to a number of international agreements regarding marriage validity, and further that certain information as regards his marriage status could be sought by you or through the courts system.
Nullity can be a difficult process, but if you can prove that he remains married in another country then it should be much more straight forward for you.
This is a tremendously difficult situation for you, I'm sure sure, but you should speak to your solicitor in order to discuss the possible options for you.