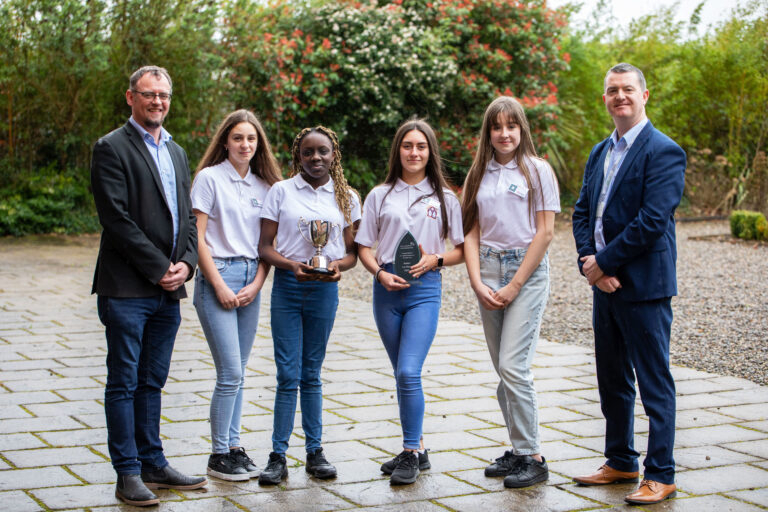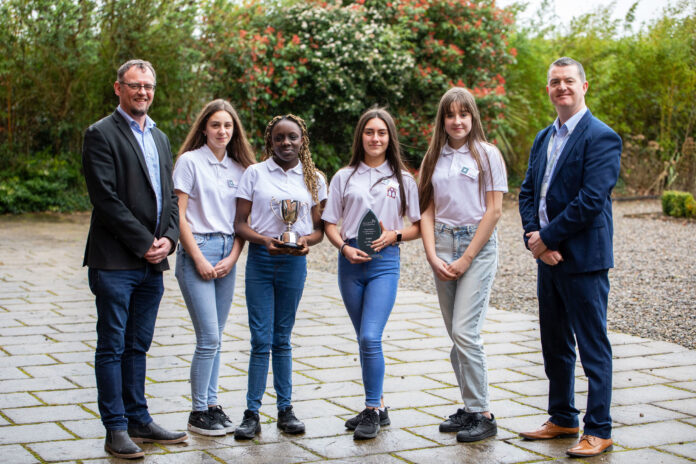 LIMERICK student entrepreneurs will hope to bring home a win when representing the county at this year's Student Enterprise Programme (SEP) National Finals in Croke Park.
Students from Desmond College, Newcastle West, will represent Limerick at this year's SEP National Finals on Friday May 5. The finals make a return to Croke Park for the first time since 2019.
In the Junior Category, the students representing Limerick at the National Finals are Isobel Romo, Kinga Tobianaska, Melody Ivo, and Paulina Varuyeva from "Dunkin Buddy".
In the Intermediate Category, Elissa Shiels, Laura Brenann from "Benchibles" will be representing the county.
In the Senior Category of the competition, Limerick will be represented on May 5 by Emma Greaney and Madison Brouder of "Rehabilitation Nation".
The students all took part in the Limerick Final on March 21, which was held at the Castletroy Park Hotel.
An estimated 992 students from 22 schools took part in the annual programme locally.
The enterprise education initiative, funded by the Government of Ireland through Enterprise Ireland and delivered by the 31 Local Enterprise Offices in local authorities throughout the country, saw over 25,000 students from just under 500 secondary schools across the country take part in 2021 / 2022.
The programme supports students to create, design and market their own business, all with the hope of reaching the National Finals.
Special guests at the Limerick Final included All-Star hurler Sean Finn, SEP Ambassador and UL professor Stephen Kinsella, who had a workshop with the teachers on Immersive Software Engineering and innovation in business.
Speaking at the county final, Mike O'Byrne of Local Enterprise Office Limerick congratulated the students: "Our national finalists are excellent ambassadors for the programme and we wish them the very best of luck on Friday 5, and we will all hope to be there to support them.
"In what has been a particularly challenging couple of years for students the programme has offered them an outlet outside of the usual school demands.  What our students are learning from the programme is that with the right supports and encouragement, they can take an idea from the classroom and develop it into a real-life business."
Limerick has had success over the years with two of the top five finalists last year also coming from Desmond College in Newcastle West. Niamh O'Mahoney whose business "SmartArntU" made the cut in the senior category and Ava Ahern, Laura Brenann, Kayla McAuliffe whose business "Mela No More" excelled in the intermediate category.