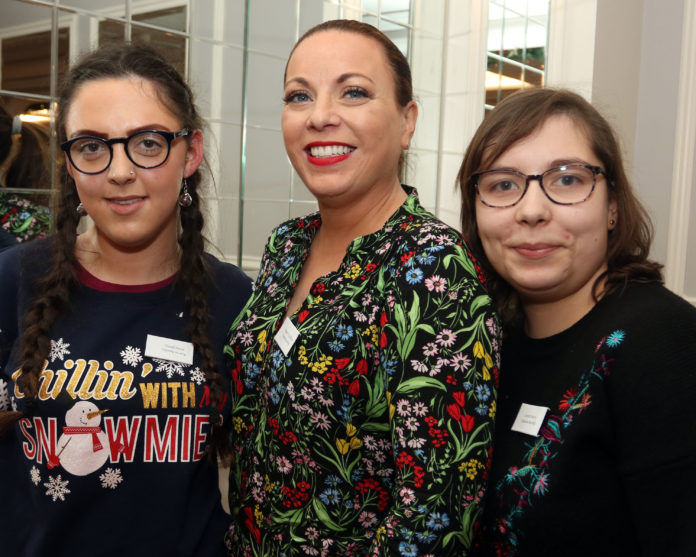 A LIMERICK preschool has been recognised as a trailblazer in outdoor education for early years education.  
Naíonra na nÓg, which is located at Shannonvale on the Old Cratloe Road, was spotlighted as an Irish trailblazer in outdoor education and care for early years at a special event held by Early Childhood Ireland, the leading organisation in the early years sector, at the Ashling Hotel in Dublin City recently. 
The event, 'Valuing Outdoor Play', explored current attitudes to outdoor education at early years in Ireland, and the potential for more early years settings in Co Limerick and across the country to embrace high-quality outdoor play and education. 
Naíonra na nÓg was highlighted at the event as an example of best practice in outdoor education.  
Established by Yvonne O'Sullivan in 2000, Naíonra na nÓg operates an Early Childhood Care and Education (ECCE) service on a part-time outdoors basis and currently caters for 170 children between the ages of two-and-a-half and five-and-a-half years. 
Ms O'Sullivan says she decided to adopt the indoor-outdoor hybrid model because, as a preschool located in an urban setting, some of the children it accommodates would otherwise not have access to a quality outdoor environment on a regular basis. 
She also believes that spending time outside is hugely beneficial for children's physical and mental health and development. 
She said: "As a preschool that is situated in a housing estate in an urban setting, we thought carefully about how to develop and maximise our limited outside space and make it as engaging as possible for the children.  
"It provides them with many different challenges and experiences, including planting beds and two green houses, in which the children grow flowers, fruit and vegetables throughout the year, a climbing area, a cycling track, two outdoor shelters and more," she said. 
"Spending time outdoors on a daily basis forges a strong and lasting connection with the natural environment and allows children to learn about nature first hand. We encourage wildlife into our outside space, for example through bird feeders and pollinator-friendly planting, and we also believe that every type of weather offers them a different learning experience.  
"Rain or shine, the children absolutely love being outdoors. It allows them to learn by the seasons, gives them space to explore and engages all their senses," Ms O'Sullivan added.