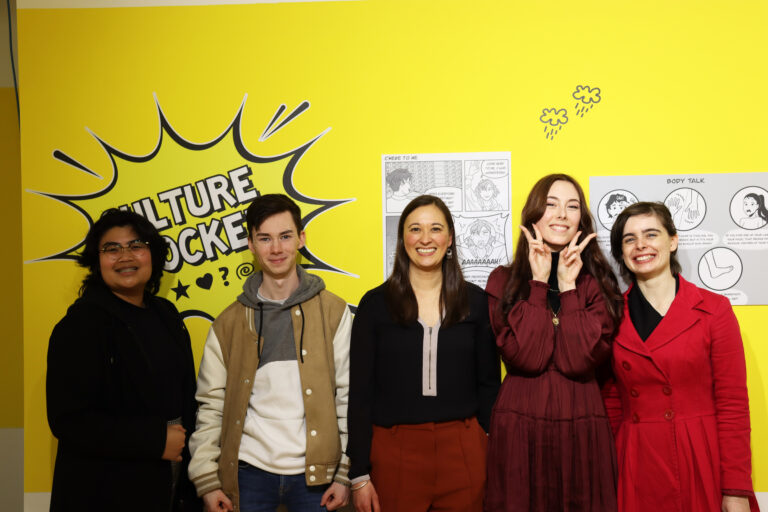 STUDENTS of the University of Limerick (UL) have put together a unique exhibition focusing on the humorous side of cultural misunderstandings.
Culture Shocked! is a compilation of fifty original comic-style illustrations celebrating cultural diversity.
The artworks depict authentic testimonies of cultural misunderstandings with humour and are centred on the themes of language, dress, food, customs, gestures and UL culture.
The exhibition features works from five illustrators Julie Alquier, Megan Brophy, Edison Cai, Thomas Cunningham, and Lakeisha Lazo and aims to shed light on cultural differences.
Project Leader Dr Florence Le Baron-Earle, School of Modern Languages and Applied Linguistics, explained how the exhibition came together: "these examples of critical incidents can cause 'cultural shock', hence the title. We have all experienced this feeling of confusion to some degree while travelling abroad or when interacting with others. "
Dr Le Baron-Earle also expressed her "all the people who shared their stories. It was very heart-warming to receive such a good response."
The project was officially launched by Dr Anca Minescu, Assistant Dean International, Faculty of Education and Health Sciences who said that the project was a testament to UL's spirit and highlighted that while the illustrations are fun, they also demonstrate academic rigour and can be used for workshops to raise cross-cultural awareness.
The exhibition is being held as part of the UL@50 celebrations, marking 50 years since the University was founded.
The Culture Shocked! exhibition is open to the public at the Bourne Vincent Gallery, Concert Hall, University of Limerick, until 30 June.