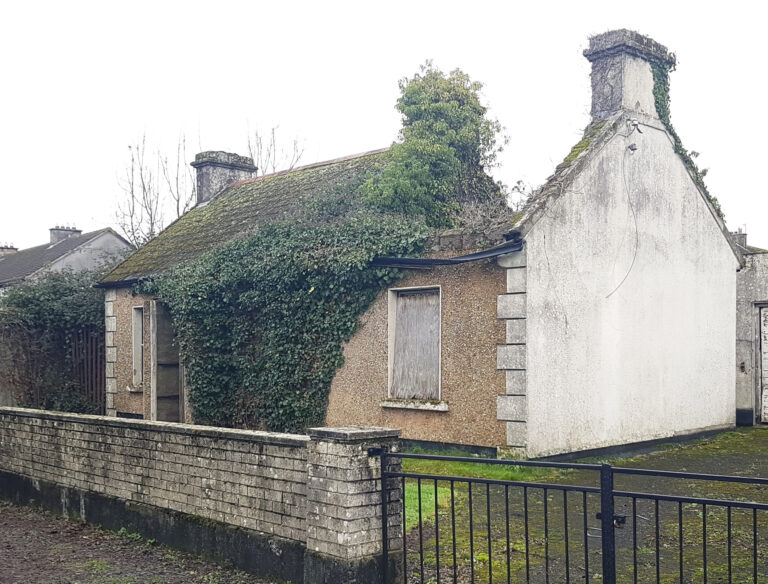 LIMERICK City and County Council has published notification of its intention to compulsorily acquire a further 23 derelict properties in the city and county using its powers under the Derelict Sites Act.
This latest tranche of notices brings to 250 the number of compulsory acquisition notices served since the council set up a unit to tackle derelict and vacant property in 2018.
It marks a further intensification of enforcement activity with notices being issued in respect of properties in the city centre area, Abbeyfeale, Bruff, Castleconnell, Galbally, Newcastle West, Oola, and Tournafulla.
Among the derelict properties being proposed for compulsory acquisition in this tranche are a six storey former mill building on Robert Street in Limerick City, a semi-detached cottage in Oola, a mid-terrace house in Bruff a detached, two-storey house and outbuildings in Ballysheedy and an end-of-terrace, two storey house in Kileely.
Over the past four years the council has completed the compulsory acquisition of more than 150 derelict and vacant properties. Rulings from An Bord Pleanála is awaited in respect of a further 28 cases.
The majority of the properties are put up for sale on the open market by the Council for new owners to bring back into productive use.  More than €2 millions been recorded in sales to date with a further €4.5 million at sale agreed stage.
The income generated from property sales goes towards the payment of compensation to the former owners.
Limerick City and County Council is the leading local authority in the country for compulsorily acquiring derelict and vacant properties. This is complemented by the Croi Conaithe Vacant Property Refurbishment Grant which provides incentives to  renovate the properties.
Council Director of Service Gordon Daly said that at a time of housing shortage, the activation of derelict and vacant property is a high priority.
"There are now a range of government funded supports available to help refurbish these properties.  The council will continue to use its powers to compulsorily acquire property if owners do not take steps to address dereliction and bring their property back into use," Mr Daly explained.
The Council is now conducting over 100 derelict and vacant property inspections a month and currently has 411 properties on its Derelict Sites Register, the highest number of any local authority in the country.
The Council is also using its powers under derelict sites legislation to levy derelict properties annually at seven per cent of their market value.
A full list of sites currently on the Derelict Sites Register is available here