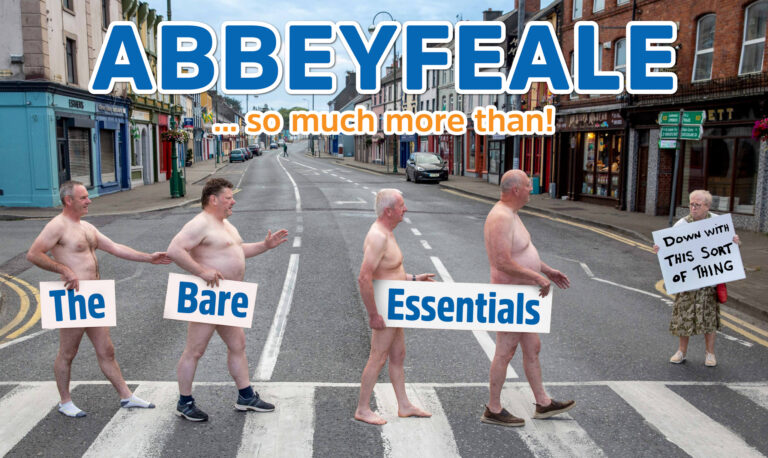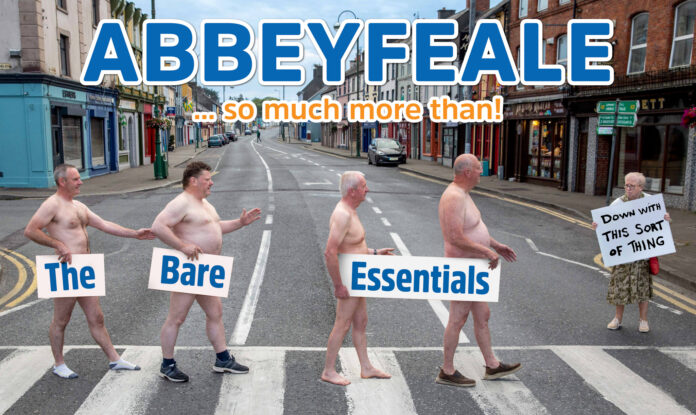 THERE are some hot dates to be had in Abbeyfeale as proved by locals who braved and bared it all for a calendar that would both promote the town and raise money for a good cause.
The calendar – titled 'The Bare Essentials' – is made up of a series of photos, all taken by local photographer John D Morris, showing people from the local community posing in the all-together. Locations include a barber shop, a pedestrian crossing on the town, and even in a supermarket where an all-male shoot shows that real men actually do go shopping.
One photo even includes former Mayor of Limerick Liam Galvin on the auctioneer's stand at the local mart.
As well as helping to raise funds for the Irish Cancer Society, the calendar also aims to show off and promote the town in a positive way.
"The idea of doing a 'nude' calendar isn't a new one, countless groups across the world have bared all for their cause, but I wanted to develop the idea further and try to get over 100 volunteers to showcase Abbeyfeale in a positive light on a local, regional, and national level," said photographer John D Morris.
Key to showcasing the town was to consider a marketing strategy, so John, along with Noreen Cotter, Aoife Keogh, and Eamon Foley, formed a small group called CARA (Creative Arts Raising Abbeyfeale) whose purpose is to promote and showcase Abbeyfeale through the arts.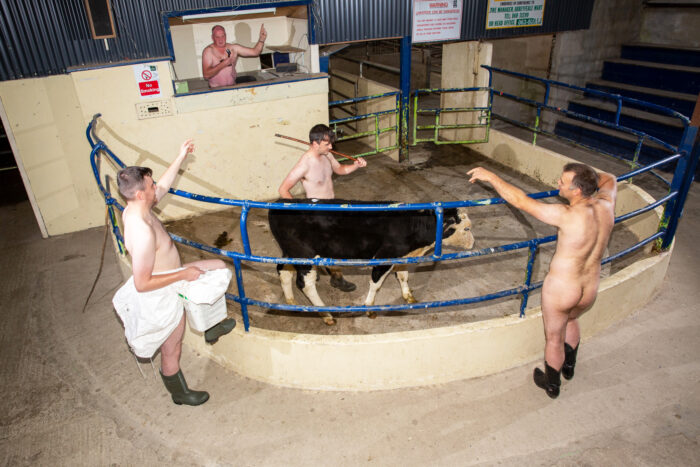 Calendar sales have yielded a nest egg which will fund future arts and creative projects, as well as benefit a good cause.
"We choose the Irish Cancer Society as everybody up and down the country has been affected in some way by cancer, and we felt our little project could help a far wider audience," said Eamon Foley, who runs a bike and hire shop in the town.
Said Marian Hartnett, one of those involved in the project: "We were delighted to present a cheque for €10,060 to Mary Murray from The Irish Cancer Society. This is half of the proceeds from the calendar. The other half is going towards the CARA project to continue to raise awareness of Abbeyfeale through the arts." 
"We had three goals setting out, to raise awareness of our town, to raise money for the Irish Cancer Society, and to launch CARA. We are delighted to say that we reached all three goals and look forward to future projects and collaborations."