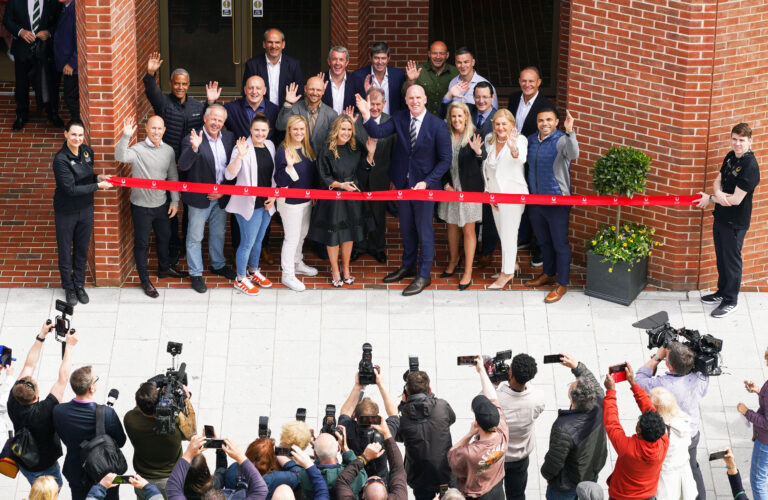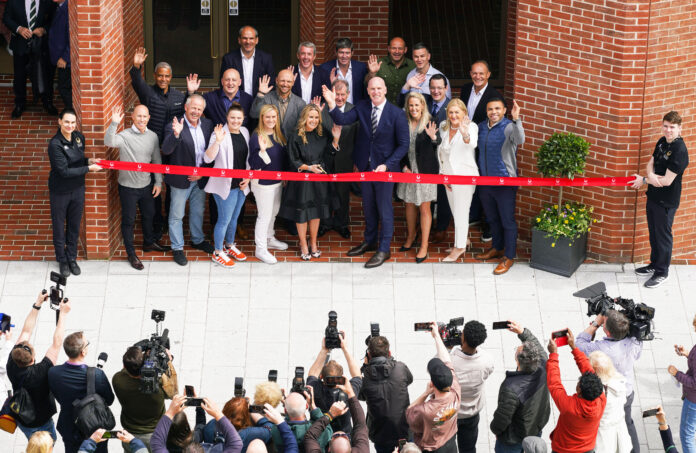 PAUL O'Connell is suited and booted – not his rugby boots – but a pair of smart pointed black leather brogues more in keeping with the formality of the occasion.
It's early Tuesday morning and we meet for a cuppa and a chat in the cafe at the newly opened International Rugby Experience, the brainchild of JP McManus, and which O'Connell is fronting, ahead of its officially opening.
You can't miss the building because, much like O'Connell, it's very tall. The red brick colossus, which stands out like a rugby cathedral was constructed with half a million red bricks, the colour of Munster rugby, and, its architecture – courtesy of Niall McLaughlin – is spellbinding, outside and inside.
Spanning six storeys, rugby drips off the walls and into your veins as you're hooked in to a series of interactive experiences that bring you up close to your rugby heroes.
You walk through a set of turnstiles, before soaking up the atmosphere of what it's like to be in a stadium tunnel waiting to run  on to the pitch on a big match day.
Each floor reveals an eye-opening surprise…side-step your way through a series of green laser beams alongside Munster winger Keith Earls; take advice from England kicker Johnny Wilkinson before you kick a ball at computer generated targets; or listen to retired Springbok captain Francois Pienaar recount the 1995 World Cup winning formula that he and the late South African President, Nelson Mandela, used to foster unity in a post-Apartheid era.
This place is not a museum to memorabilia, it is a bastion of rugby history, told through a pick-and-mix of audio and visual technology allowing patrons feel part of the team.
All wrapped up in an initial €30million investment by JP McManus, this "not for profit" venture is also providing Limerick with a sixth-floor civic space that unfurls stunning panoramic views of Shannonside.
O'Connell is nervously very excited and how could you blame him. The task ahead is big, the aim of luring 100,000 visitors into the city annually, with further plans ahead on what else @IRELimerick can offer the city, which O'Connell says is changing for the better.
"I think JP might have mentioned it to me seven years ago, about a tourist destination to bring people into the city centre, he was throwing around a few ideas, and one of the ideas he threw around was a rugby Museum, which is now turned into a rugby Experience.
"It took a while to figure out if we were going to do it and how would we do it.  Then we had to find a site for it and hire an architect and hire a builder, and hire event designers…it's been an amazing experience."
Constructing such a large project "in the middle of a pandemic as well, just to make things more interesting" made things, well, more interesting, "but here we are. Now we've an absolutely stunning building which will be a civic building for the people of Limerick for the next 200 years, hopefully".
"And we have a really exciting tourist attraction in the middle of the city center that will hopefully attract people from Limerick in to the city; from around the country to Limerick and from the world to Limerick."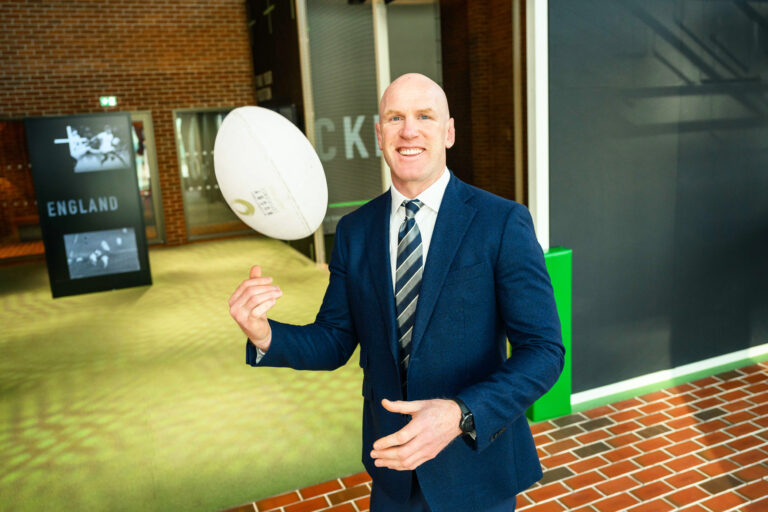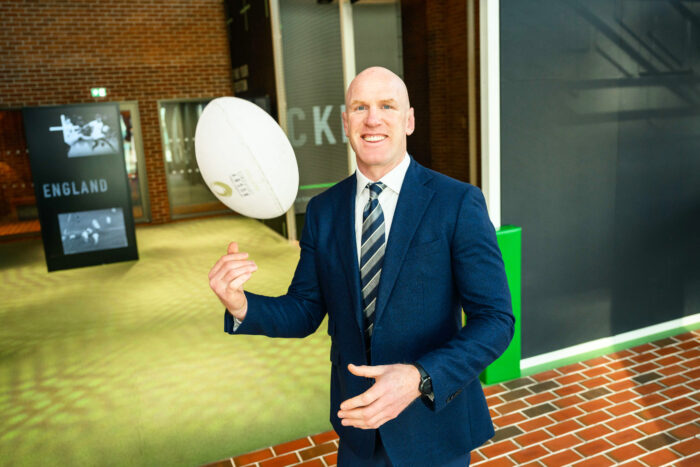 Like other small cities punching above their weight, Limerick has encountered public perception problems, but O'Connell says he didn't have much of a problem convincing elite players from World Rugby to come to Shannonside and scrum in behind IRELimerick
"Yeah, you know, I remember five years ago when I was working in Stade Français coaching in France, I remember starting to ring players (to support @IRELimerick), you know, can we use your image? Will you be involved? Will you do some filming for us? Can we film a voiceover or whatever it may be?
"I suppose JP has a big draw, but I think Limerick is the main draw, because everyone has a Munster rugby story, everyone has a Limerick rugby story or a Limerick rugby supporter story or a Limerick club rugby story.
"I think people know that rugby is special to the people of Limerick, and some of the people we have here today – Francois Pinearr – we just emailed him and asked him would he be interested in coming, and he's come here with his wife. Sean Fitzpatrick, Brian Habana, Martin Johnson, Peter Stringer, Johnny Sexton is down, which is great."
Unlike other parts of the country, in Limerick rugby has traditionally transcended class, an ethos reflected in McManus and O'Connell's shared vision for Limerick – one of inclusivity, where local communities are supported in tackling negative stereotypes through "volunteerism", whether that be through the annual Team Limerick Clean-up (TLC) initiative, charitable work, the JP McManus Charity Pro-Am, or, by creating employment )there are currently 50 people employed at @IRELimerick).
"It's pretty amazing, the reaction we have got from it, the people will understand that it's about promoting the sport of rugby. It's about promoting Limerick, it's a not for profit, and people were pretty much saying to us 'how can I help?'.
"It's been an amazing, brilliant experience."
The stunning views of the city that are revealed on the sixth floor trigger the obvious pride O'Connell has for his home town.
He recalls happy memories of his days in the "Mhodhscoil" Model Primary before his move to Ard Scoil Ris where he excelled at swimming and hurling.  Maybe we'd be standing in a homage to hurling if he had continued with the small ball.
"Yeah, the views are incredible, and, on a clear day they are absolutely amazing, we have a lovely heritage here and I think the building is sympathetic to that," he says.
"We've a beautiful city, and it's great size of city. I'm lucky enough to have travelled the world with rugby and I think these smaller cosier cities really work. The big thing people talk about now is the 15-minute city, being able to walk to wherever, and we have that in Limerick.
"It's a very liveable city, and it's great to see so many buildings being renovated and people moving into the city.
"We are on to a real winner here if we can make our city work."