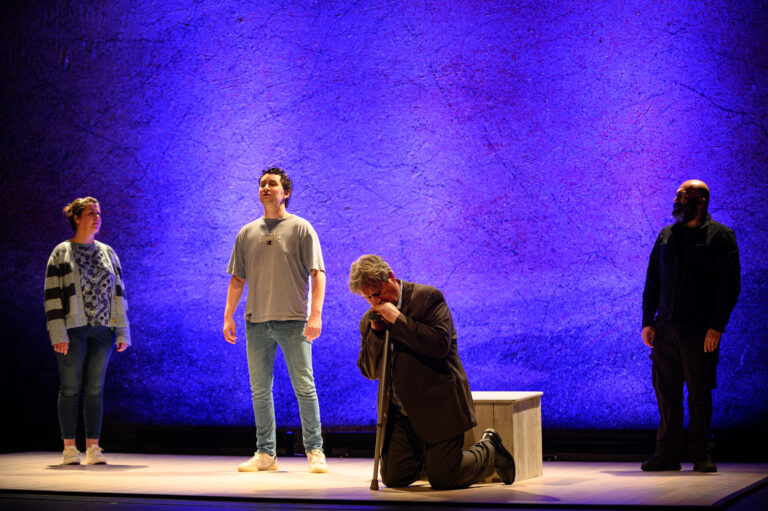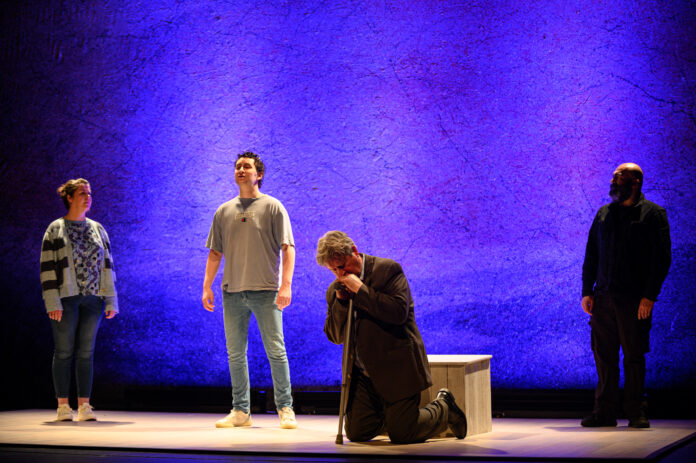 Adapted for the stage from Donal Ryan's Booker Prize nominated novel, From a Low and Quiet Sea plays Belltable on May 18 – May 20 as part of a major 18-venue tour crisscrossing Ireland.
The world premiere production in the 2022 Galway International Arts Festival garnered critical praise with The Irish Independent saying, "Not a moment, a nuance, a gesture is less than perfect throughout, as each of the characters in turn drag the heart from your body… This play will haunt you."
From a Low and Quiet Sea is a carefully crafted portrait of the intersecting lives of four characters, each searching for a version of home. From war–torn Syria to small–town Ireland, they are scarred by all they have loved and lost and are drawn towards a powerful reckoning that will bring them together in the most unexpected of ways.
For Farouk, family is all. He has protected his wife and daughter from the war. If they stay, they will lose their freedom. If they flee, they will lose all they have known of home, for a faraway land across the merciless sea.
Lampy is distracted. He's with Eleanor, but she's not Chloe. His granddad's sniping jokes are getting on his wick. And on top of all that, he has a bus to drive; those old folks from the home can't wait all day.
For John, the game was always the lifeblood coursing through his veins. Manipulating people for enrichment, for enjoyment, for spite. But it was never enough. The lifeblood is slowing down, will God listen? Florence's son is acting differently which forces her to look for answers, but she is afraid of the truth that lies within herself. The mother, the refugee, the penitent, the dreamer. Four characters, four lost souls, all searching for a version of home.
The adaptation of Ryan's acclaimed novel is a collaboration between the author, the original cast, and Decadent Theatre Company's Artistic Director, Andrew Flynn, who also directs.