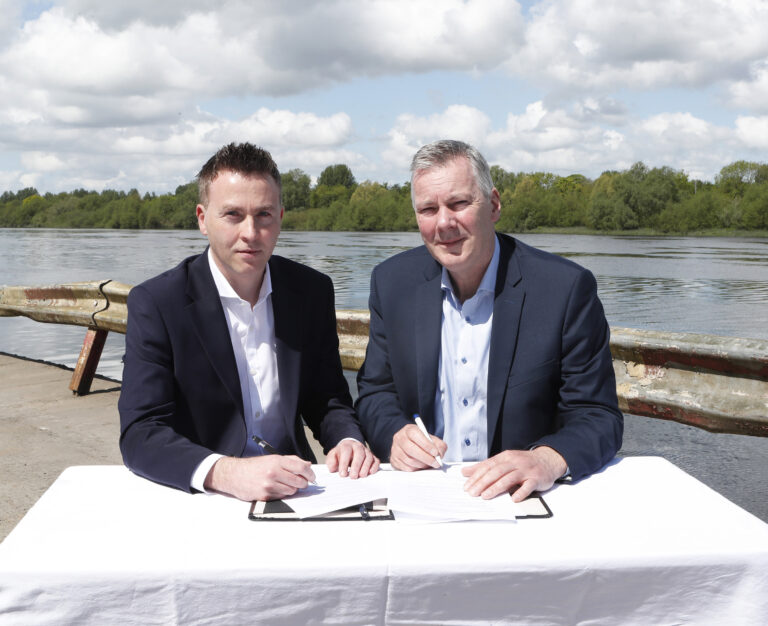 THE transformation of the Shannon Estuary into an international renewable energy hub has been advanced by a Memorandum of Understanding (MOU) between ESB and the Shannon Foynes Port company.
The MOU aims to support the transformation of Shannon Estuary hinterland into a major centre for the deployment of floating offshore wind projects in Irish and International waters.
It follows the publication of the port company's 'Vision 2041' masterplan for the wider estuary, which set out a clear strategy to transform the estuary into one of the world's leading green energy hubs.
ESB is currently undertaking a multi-billion-euro redevelopment project at its Moneypoint site to include significant amounts of offshore wind coupled with the production of hydrogen and other green derivatives. An offshore wind construction hub will be developed to facilitate the fabrication and assembly of floating offshore wind platforms.
The port company's plans centre on the development of a new deep water port at Foynes Island, which will be linked directly to the national transport network through a restored rail and new road link.
Paul Lennon, Head of Offshore Wind and Hydrogen at ESB, said the MOU builds on the power company's commitment to delivering renewable projects in the Mid-West region.
"It is an important step in ESB's efforts to deploy the latest technologies and infrastructure as we play a crucial role in Ireland's transition to net zero."
Shannon Foynes Port company chief executive Pat Keating said they were focused on ensuring the unrivalled opportunity arising from one of the world's best wind regimes and proximity of our deep waters is maximised for the national interest.
"The ESB, through its Green Atlantic @ Moneypoint project, is a key constituent in the transformation of the wider estuary and we look forward to doing whatever we can to ensure this essential project is realised," Mr Keating added.