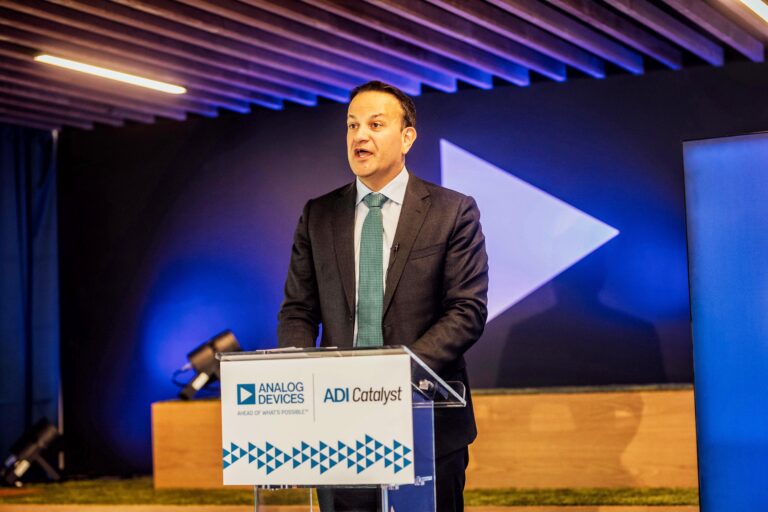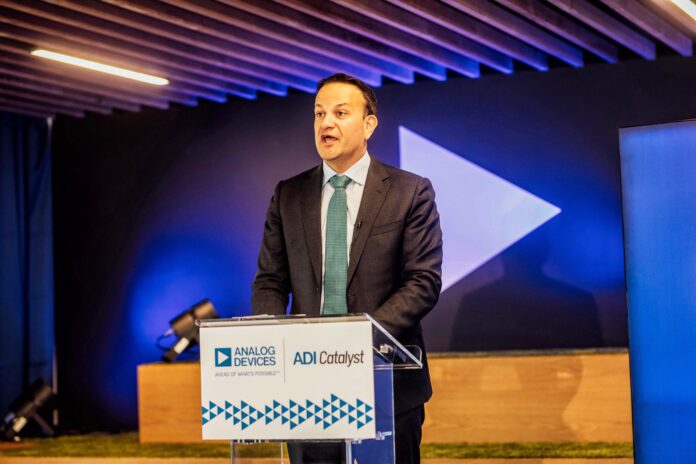 THE Taoiseach has said there are not enough Gardaí available on the streets of Dublin to effectively combat violent attacks on refugees.
Speaking after the announcement of a €630 million investment by Analog Devices in a new  manufacturing facility in Limerick this morning, Mr Varadkar said he was "shocked and horrified" at the burning of refugee tents in Dublin over the weekend.
"I am worried about it. We've seen these kinds of things happen in other countries, and Ireland is a country like any other country. There is always going to be an element of people who have far right views or racist views and an element of people who will turn to violence.
"However I think we as a society have to reject that unequivocally," he added.
"No human being should be burnt or attacked or have to face this kind of hatred, no matter where they're from, or what their back story is. No human being should be treated in that way.
"We're going to work with the Gardaí to make sure that those people are detected that they're held to account that they're brought to justice".
Asked if he thought there were enough Gardai on the streets of Dublin City to tackle this, the Fine Gael leader replied: "I don't."
He said the government has provided funding to recruit an additional 1,000 Gardaí, and that would be more than enough to cover retirements and resignations and bring the current force to 15,000 members.
Responding to criticism by the Irish Refugee Council that the government had left refugees vulnerable, the Taoiseach said: "I think the Refugee Council is correct to say that we have a legal and moral obligation to provide shelter for people who come here to seek asylum, so they're correct in that regard."
He added that Ireland had accommodated almost 100,000 refugees from Ukraine and other parts of the world, and that, despite growing anti-refugee sentiment, he did not think there was "any lack of compassion or care from the Irish people".
However he warned that Ireland is "running up against real capacity constraints".
Mr Varadkar said there was no excuse for the terrible attacks in Dublin.
"Nobody should be threatened in the way those people were threatened. While I accept the criticism made by the Irish Refugee Council, that's not in any way, to make excuses for the people who carry out these acts. They're the ones to blame.
"Whatever people's views are about immigration or asylum seekers, these people are human beings, and no human being should be treated in the way they were treated with those protests and the fires the other night, and I condemn it unreservedly.
"I know the Garda Commissioner is carrying out a full investigation, so that we find who is responsible and make sure they're brought to justice, so they can't harm anybody else.
"Lets not forget the bigger picture here. It's a refugee crisis on the scale that we've never experienced in our history, and we're at a point where we're finding it difficult to provide accommodation to everyone who comes here, but we'll certainly turn nobody away."